When people started dreaming up autonomous vehicles, this seemed to be a reality far from reach. Fast forward to less than a decade later, and the company Waymo was born out of Google's self-driving car project, positioning AI as their vehicle's core driver. Sparking the interest of tech giants globally, billions started being poured into research and development, with each company becoming caught in an inevitable race that no one wanted to lose. 
This year Tesla is set to release new features to expand the current autonomous software packages that it offers. Both the Autopilot and Full Self Driving packages have been given the green light to be tested in public, with Musk claiming that fully fledged self-driving cars for public on-goers are but in the near future. 
But how is this research faring in terms of other vehicles? 
March 2020 is paving the way for a new AI Captain, which is set to navigate the Mayflower Autonomous Ship (MAS) on a trip across the Atlantic. Designed to commemorate the 400th anniversary of the original 1620's Mayflower voyage, MAS will sail from Plymouth UK, to Plymouth Massachusetts, on a trip that is scheduled for the 6th of September of this year. Promare, the marine research team leading this expedition, will be collaborating with IBM and using a combination of high-tech AI, cloud, and edge computing systems to replace the entirety of human crew on board. 
How will this work?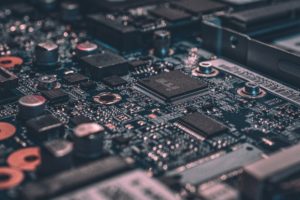 The MAS is currently being constructed in Gdansk, Poland, and the first prototype of the AI captain will be tested this month on a manned research ship called Plymouth Quest. Having been training the AI for the past two years, researchers will be able to vouch how effective the system is at not only detecting its surroundings, but also reacting to them. The technology behind this voyage is the same as that used for supercomputers, with Promare using an IBM Power AC922, powered by IBM Power AC922 and NVIDIA V100 Tensor Core GPUs. NVIDIA Jetson AGX Xavier devices will be onboard in order to power the edge computing system, allowing the MAS to make the smartest decisions in the shortest amount of time. IBM's Operational Decision Manager will then be in charge of choosing the safest route, using the International Regulations for Preventing Collisions at sea (COLREGs) and the International Convention for the Safety at Sea (SOLAS) as guidelines for its decision making process. Combined with the data gathered from its surroundings and other devices, this will allow the AI captain to make the best decisions it can while enroute.
How will this technology affect us and how can we prepare for it?
Change is inevitable, and we can either embrace the future, or else fight a losing battle. As technology advances, we will start seeing an increase in the use of advanced systems that have already been, or are currently being implemented. The more we learn, the more we discover how AI and computing systems can take us further than we had ever imagined, paving the way towards a multitude of undiscovered possibilities. 
Europe embraces this technology, while focusing on creating a framework for an AI that is trustworthy, and that works for people. It places importance on utilizing AI while maintaining a sustainable and democratic society, and having a just and competitive economy. The EU understands the need of testing AI systems using unbiased data, and of having proper certification of algorithms that are used in high-risk systems. EU's new strategy will dedicate 20 billion euros every year for the next ten years, reflecting its ambition and desire for Europe to embrace this digital age. 
How can AcrossLimits help you? 
We are a dynamic SME based in Malta that offers creative technology solutions, and provides specialist consultancy services, to many European countries. AcrossLimits has contributed to various training programs on a European scale, aiding companies in building technology strategies and strengthening their strategic business position within the market. These training programs also include the development of business plans, and the implementation of innovative projects that are supported by EU funds. 
If you are interested in acquiring further knowledge and training skills, contact us now on [email protected] or visit our website http://trainingmalta.com/ for our upcoming courses.