Two companies from two different countries have come together to share one goal,
and that is to thrive for the excellence of your company. Entrepreneurs Angele
Giuliano and Kais Badran, representing AcrossLimits and Grey Matter respectively,
have come to an agreement in order to help create a bridge between Gulf states and
European regions, and produce a holistic ground on which business can be accessible
between the two fronts.
Both companies excel in experience, expertise, knowledge, and manifest an eagerness
for success. Together with connections world-over, years of experience and several
successful stories with organisations and projects, this partnership between the two
companies will ensure to help European companies to collaborate with the Middle
East and vice versa. Furthermore, this partnership will offer the required training in
order to help improve business skills, and to maintain and sustain businesses.
Kais Badran, founder of Grey Matter, an award-winning researcher in the field of
human development, has trained in over thirty countries. He has offered his training
and consultancy services to top brands such as; Louis Vuitton, Gucci, Ferrari in
projects situated in the Middle East, Africa, North America, China, and Europe. Grey
Matter focuses on three main key factors which are; to provide the individual and/or
company with experts who deliver the knowledge and practical experience that they
will need, to offer solutions suitable for any situation, and valuing each and every
individuals' success. This formula has proven to seek and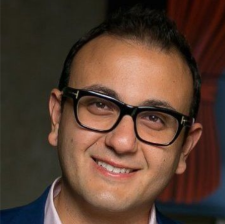 accomplish solutions for any given situation and helps to
keep the project, organisation, or individuals' success on
the forefront. Kais emphasises on the crucial point that
when it comes to collaborating, one needs to trust their
partner "When targeting markets on a global scale, it is
essential to have a business partner that is diligent,
experienced, and trustworthy. I believe that
AcrossLimits will be that partner in this
collaboration."
Angele Giuliano, founder and Managing Director of Acrosslimits, states "During
2020 AcrossLimits is aiming to grow beyond Europe and reach new potential
markets in the Gulf area this collaboration with Grey Matter is the perfect
opportunity to achieve this aim." Angele has 18 years of experience in the advisory
sector and has consulted numerous projects, namely EU projects which are focused in
a plethora of innovative areas including technology, education, entrepreneurship,
health and social issues. The company strives to assist in delivering high quality
projects, with key factors such as assisting clients as
interim experts within complex projects and holds
numerous European connections, specifically in; Finland,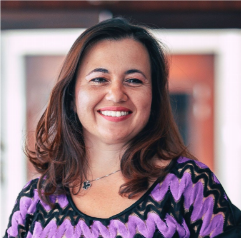 Switzerland, Netherlands, Italy, and Ireland.
AcrossLimits also participates in research institutions
such as Horizon 2020, Erasmus plus+ and Interreg
ItaliaMalta. Angele expresses that "We aspire to take on
other European companies that want to develop their
exporting business and on the other hand, to be the
ideal business partner for Gulf companies that want to
pursue business in Europe"
The aim of this collaboration is evident and that is to reach a community, a
harmonisation of business in different parts of the globe. With connections seasoned
on all corners of the world, different markets and companies can find an easier method
with the help of this partnership.