Our Core Team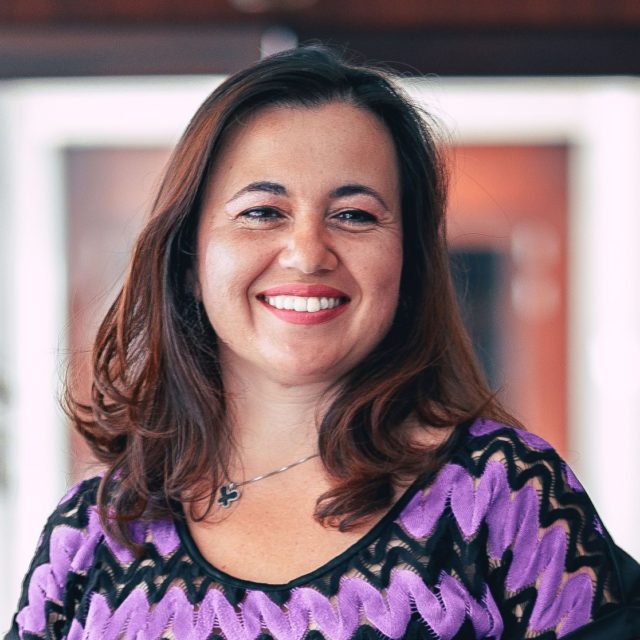 Director
angele@acrosslimits.com
Angele is the entrepreneur behind AcrossLimits. She was barely out of University when she decided she could make a difference to the IT industry. After a few challenging years she fell in love with European projects and the great world out there, and set about changing her company from a small Malta-based firm, to an innovative research SME.
Angele is normally seen in high heels and with a smile on her face. Her tongue-in-cheek humour and positive attitude has helped the company move forward even when things got tough with the crisis and all. Her background in innovation (read 'crazy ideas') has given birth to many of our projects.
Angele speaks fluent Maltese, English and Italian and can be contacted most easily via email or Whatsapp.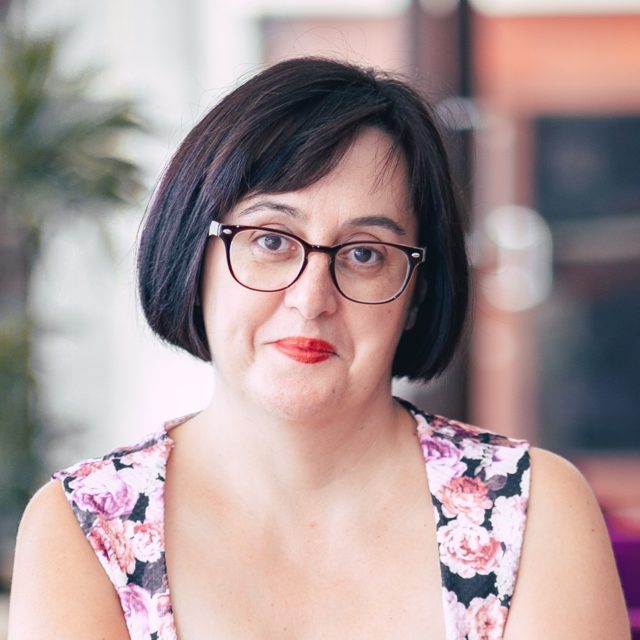 Jacqueline Bugeja
General Manager
General Manager
jacqueline@acrosslimits.com
Jacqueline is the motor behind all day-to-day operations at AcrossLimits. She deals with all number crunching aspects of projects and clients and everyone, (including Angele!), understands that her word is law when it comes to money.
Her path to working in finance has been an extremely winding one! She originally studied sciences as she wanted to become a doctor of medicine, but she shelved this dream after a while. She then worked with large local organisations like AirMalta and MIM before making AcrossLimits her home.
Her hobbies are mainly reading fantasy books, and crafts – anything from crochet to egg-decorating. She has a number of pets that include tropical fish, water turtles and fresh-water shrimps.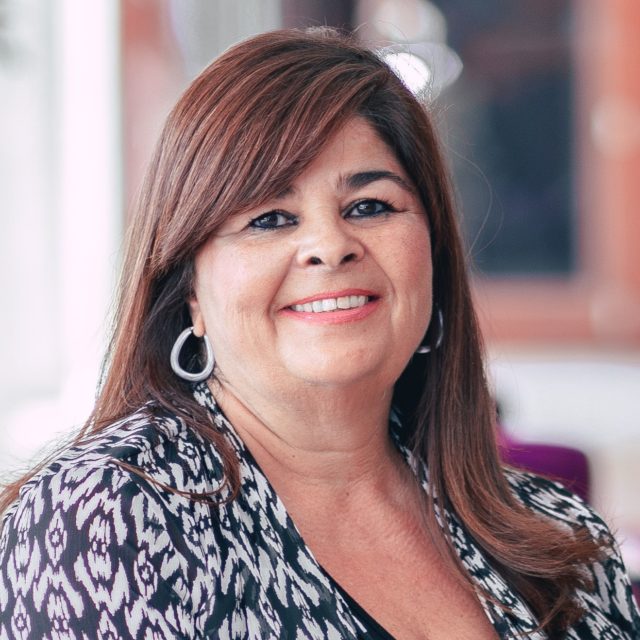 Maryrose Francica
EU Project Manager
EU Project Manager
maryrose@acrosslimits.com
Maryrose is in charge of European Projects within AcrossLimits. She's almost part of the fabric as she's been with the company for over 12 years now – and she's our most frequent flyer – with eventful and funny incidents wherever she goes.
Maryrose has entrepreneurship at heart and a love for educational or social projects. Her work allows her to make a difference to both areas, and even though she is sometimes faced with academics and mad scientists, her practical approach has always garnered respect and people stop to listen. She has a wide network of contacts throughout Europe and beyond, and networking is as part of her as is breathing.
Her idea of relaxation is reading a good book, or enjoying great food surrounded by friends or family. Maryrose is fiercely patriotic towards Malta, although from all the countries she's visited, Ireland has always had a special place in her heart!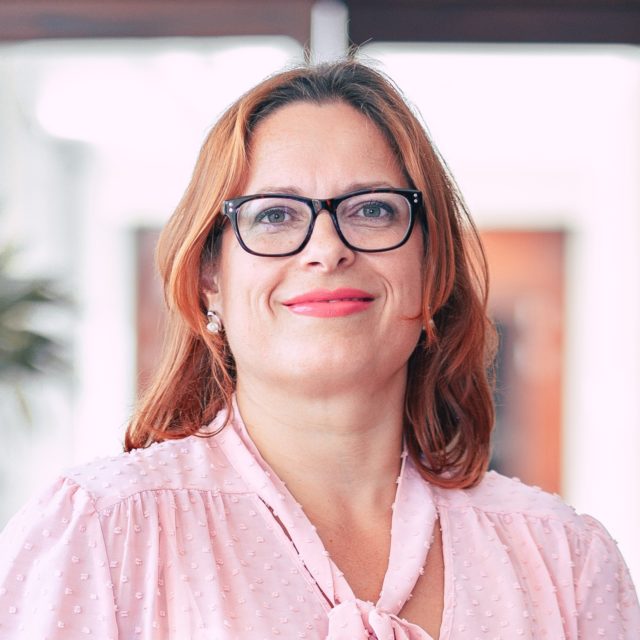 Juanita Muscat
EU Project Manager
EU Project Manager
juanita@acrosslimits.com
Juanita is the newest addition to the AcrossLimits Project Management Team. Graduated from the University of Malta in Electrical Engineering in 2000, she has built up experience in various areas of Engineering and Management. Juanita is very looking forward to support the team on EU projects. She is eager to learn new things, participate in a variety of projects and see them running successfully. Juanita has at heart children education and wellbeing, animal rights, the environment and innovation. She is called the "Cat woman" by her family and friends as she has 4 cats at home and is often seen feeding strays around the area where she lives. She loves working with children and teenagers. She is mostly seen with a big smile on her face (unless she gets up on the wrong side of the bed that is) and loves networking, socializing and organizing fun events for children and adults alike. Juanita has a passion for life, family, good food and knowledge. Her hobbies are cooking and traveling. She is always experimenting in the kitchen to create healthy delicacies for family and
friends. So much so, that a couple of years ago, she started her own "Home made healthy way" catering business. This was a short entrepreneurship adventure for her, which although quite successful, could not be sustained long term due to family needs.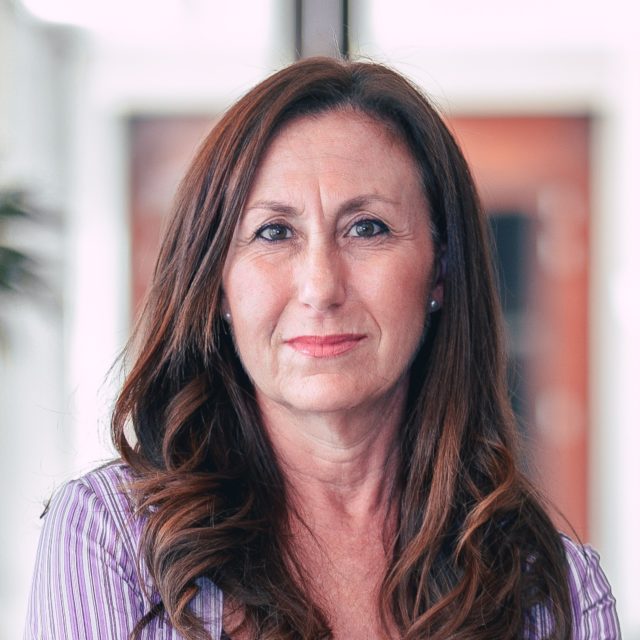 Lourdes Cini
Office Administrator
Office Administrator
lourdes@trainingmalta.com
Lourdes is the coordinator of Training Malta and organises all courses held at our office. She is always happy to assist participants with dedication and enthusiasm whilst also assisting the General Manager with logistics and event planning. Lourdes is a mother of 3, enjoys gardening and is a regular volunteer at the non-profit organisation, Caritas Malta which offers a number of free services to better serve the local community.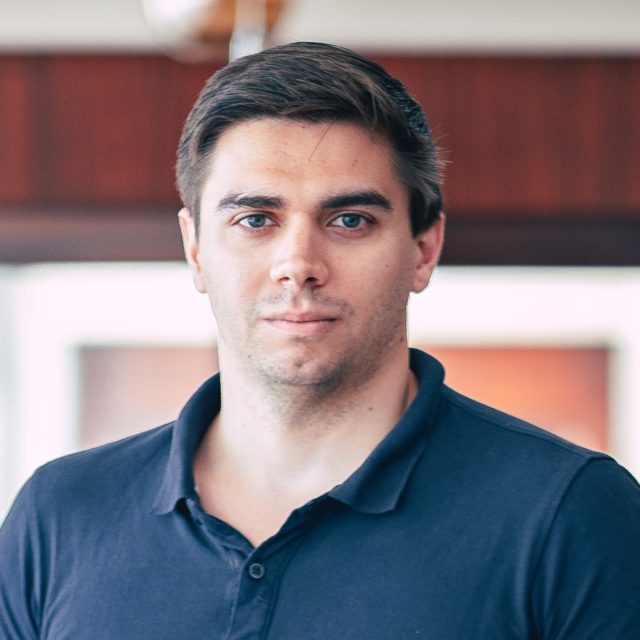 Peter Meadley
Project Executive
Project Executive


peter@acrosslimits.com

Peter is one of our assets in the technical department, specialising in Computer Games Development and Web Application Development. While studying at the University of Abertay in Dundee, Scotland, he worked on multiple projects on a wide variety of different platforms.

Peter's work experience includes the development of educational applications and games, development of real time applications for the entertainment and finance world, social networking tools and content management systems for sports and health companies. Peter builds video games, mobile applications, web systems and other solutions in a large range of different languages using numerous tools, frameworks and engines.

Away from work, he plays handball, likes gardening, and always smiles before saying something funny!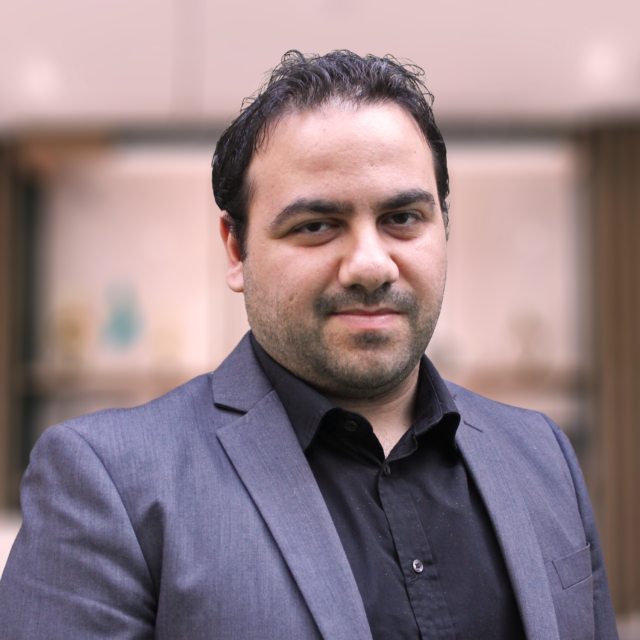 Emanuele Pristerà
Web Developer
Web Developer
emanuele@acrosslimits.com
Emanuele is Italian and began programming when he was just a teenager. He continued to develop his skills while he juggled part-time work and also studied. His studies specialized in CMS and web languages. He enjoys teamwork and challenges, and always aims for the best result. Emanuele's hidden talents are playing the piano, synth and electric guitar since he was a teenager. He has combined these skills to also become a soundtrack composer. In his free time, he loves playing video games, racing cars and developing new tuning systems for Japanese cars. His motto is "Carpe Diem!".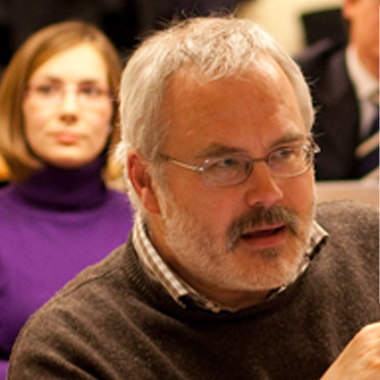 Steve Robertshaw
Senior Consultant
Senior Consultant


steve@acrosslimits.com

Steve is old. And grumpy. The first computers he got his hands on were not PCs. The first code he cut was not even OO. Since then he has gone from pseudo code and writing compilers to developing technology policy and technology strategy at the national and international levels.

Steve has worked in academia, small business, large business and government long enough to know that he does not like politics of any kind. He originates from the north of England where words are precious and used sparingly and questions receive short, sometimes blunt, answers. If you don't like what you hear, he is more than happy to debate with you. And even if there's a gang of you, he is stupid enough to not back down if he believes that right is on his side. This mix of personality disorders means that clients often call on Steve to solve
thorny problems.

Steve currently focuses on three main technical areas: High Performance Computing, Artificial intelligence & Machine Reasoning, and Novel Software Architectures. He is regularly appointed by the EC in expert roles for these areas. He also knows a thing or two about Cyber Security, Informatics and Technology Transfer. He is a business mentor. His hobby is Ontology, even the misguided forms. His heroes are WVO Quine, CS Pierce and Noam Chomsky.

Steve doesn't care if he is colour coordinated or not, he cuts his hair when it annoys him, and only sometimes irons his shirts. Unable to safely climb mountains and run marathons any more, Steve spends his spare time listening to dreadful music, eating curry and sitting in traffic jams.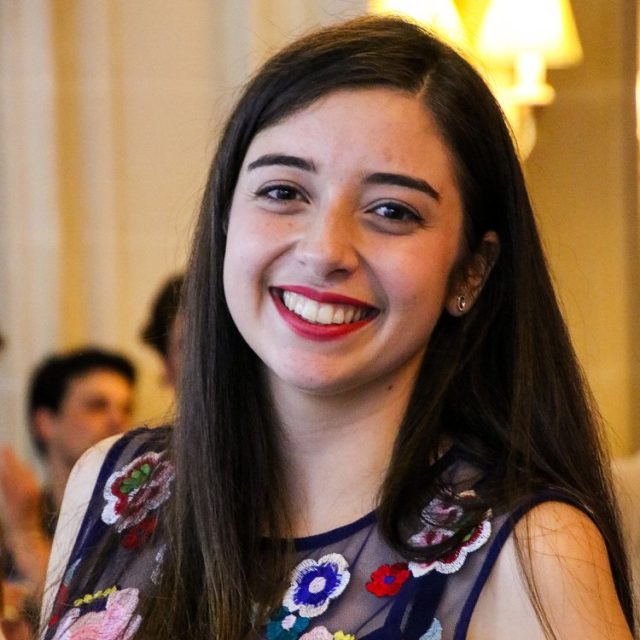 Kathleen Bulteel
Junior Project Executive
Junior Project Executive
kathleen@acrosslimits.com
Kathleen is a creative content writer and junior project executive at AcrossLimits. Coming from a background in design and literature, she is a firm believer in the importance of creativity, whether this involves looking at a problem from a different angle, or being open to change. She is convinced that every endeavor should be backed by purpose, and that success can only be achieved through the proper use of communicative tools. 
Kathleen is positive and outgoing, and seeks to soak in as much information as she can on a daily basis. In fact, when she is not working, she can be found watching documentaries, reading books, or hopping across the island to attend various meetings and discussions. She holds closest to her heart the environment, arts, entrepreneurship and education.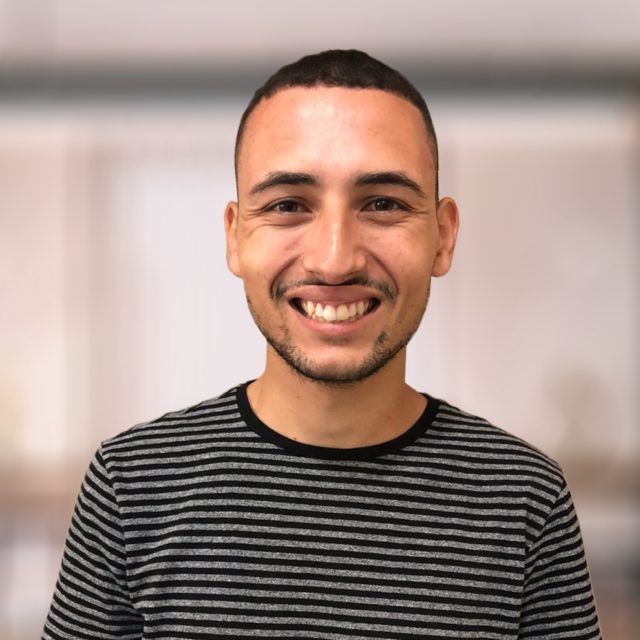 Conner Church
Junior Policy Executive
Junior Policy Executive
conner@acrosslimits.com
At 22, Conner is one of our younger and more recent additions to the team. His studies specialise in European Law and Criminology. Before joining us, he trained and worked as a language school teacher. Therefore, he remains passionate about the English language as well as teaching.
Conner may seem shy and reserved but as you get to know him, you'll realise he cares a lot about people and enjoys making them laugh. In his free time, he likes to keep active by doing as many things as possible. His hobbies include hiking, playing the guitar, listening to podcasts, and even writing fiction!
Our Team of Experts
Silvia María González
Culture & Creativity
Culture & Creativity
Silvia María González Fernández holds a PhD in Leisure and Human Development at the University of Deusto in Bilbao, Spain. She also has a Masters in International Law at Xiamen University (China), including studies in Safety and Occupational Health: Occupational Risk Prevention from the Spanish Chamber of Commerce, and in Leisure Project Management: Tourism, Culture and Sports from the University of Deusto. She is an expert in local Cultural Management, as awarded by the University of Deusto, and in International Law, as awarded by the Xiamen Academy of International Law. In addition, she has a degree in Labour Law and Tourism Business Management.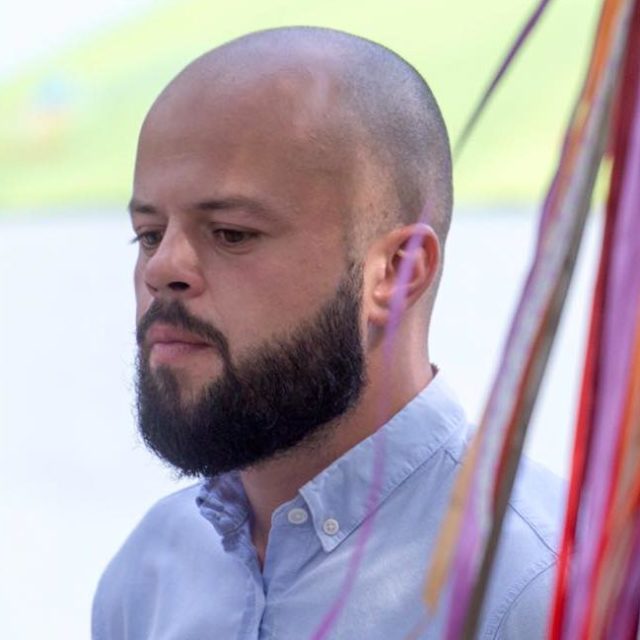 Consultant
Razvan is a Managing Director at Banatul Montan Community Foundation, and this allows him to be the connection between people, the private sector and the civil society. He mainly focuses on increasing the quality of life in the communities he works with, through the mobilization of resources, whether human, material, or financial. These resources are then redirected towards local needs, initiatives, and projects, that create solidarity and philanthropic mechanisms that contribute to the development of our community.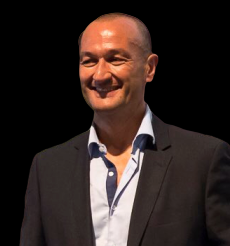 Pedro Cerdeira
Business & Strategy and IT
Business & Strategy and IT
Pedro is passionate about the start-up economy, together with mentoring, advising, and investing. He is deeply vested in bridging the gap between investors and start-ups, and helping companies scale and develop business internationally. Pedro has over 25 years of experience in the Enterprise IT market, and has held various senior international business development and sales management positions (Oracle, Brocade, EMC2, Compaq/HP, Alcatel and Accenture). He has an MSc in Computer Engineering, and 2 post-grads in Advanced Management, and Entrepreneurship and Innovation Management. For more information, please contact pmc@businessplug.com.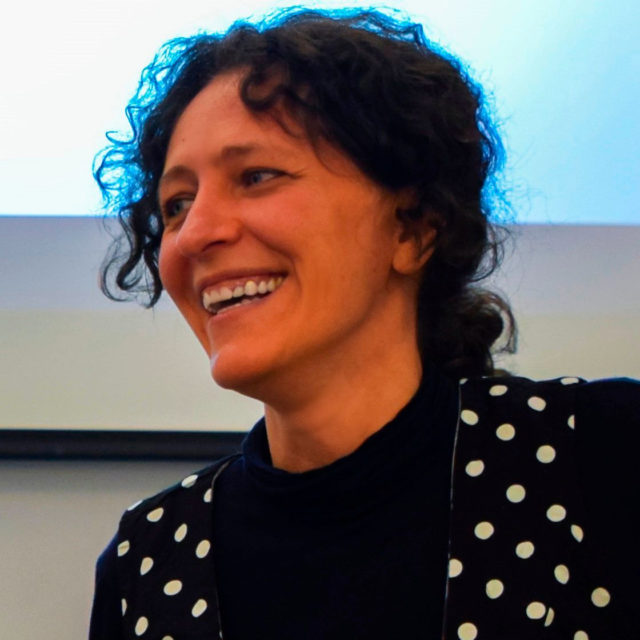 Luminita Anton
Creativity & Culture
Creativity & Culture
Lummi Anton is the Co-Founder and Creative Director at Bridge4Innovation where she curates activities at the intersection between culture, technology and the start-up ecosystem. She is an expert in pushing boundaries, and supports innovators, SMEs, and startups working in the fields of culture, creative industries, media, entertainment, cultural education, and so on.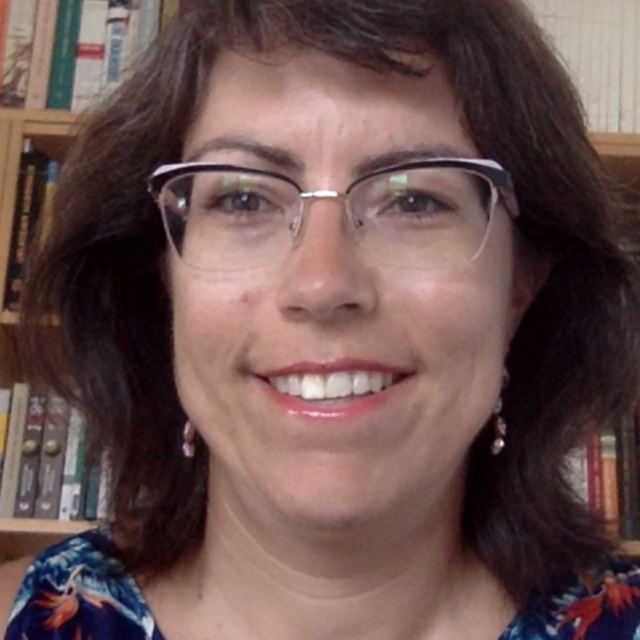 Katerina Zourou
ICT in Education
ICT in Education
Katerina is a senior researcher, with an interest in language learning, and teaching from different perspectives. The latter includes looking at these two sectors from an open perspective (open educational resources, and practices) and from a social perspective (collaborative learning, and social networking). Katerina gives lectures at a Masters Level at the University of Grenoble Alpes, in France, and at the Hellenic Open University, in Greece. In addition, Katerina is the head of Web2Learn, an SME acting as partner in transnational projects supported by the Council of Europe (ORD, e-lang), and by the European Commission (iPEN, INOS, CRETE, Catapult, BlockAdemic, MOONLITE, LangOER, etc.)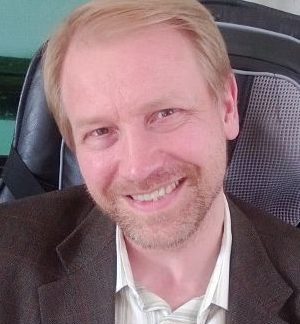 Juha Saarnio
Internationalisation
Internationalisation
Juha Saarnio is an entrepreneur specialising in China-EU business and management consulting. He holds the position Partner and COO of FinC Trade Platform, and consults through his own company Arcinno Ltd.
Mr. Saarnio received his M.Sc. in Telecommunications Technology from the Helsinki University of Technology. In addition to telecommunications, he has studied International Marketing, Corporate Strategy, Management and Leadership. He has been a member of the Steering Board and Executive Group, as well as, the SRA Co-editor of eMobility, an ICT European Technology Platform on Mobile and Wireless Communications. Among other positions, he has also served as the Vice Chair of the CELTIC Eureka Cluster and as a Steering Board member of three DIMES Programmes.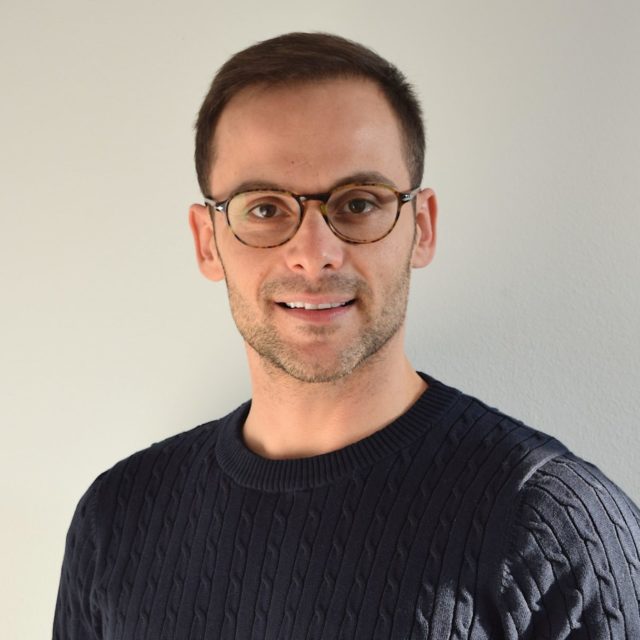 Francesco Rubino
Innovation
Innovation
Holding a Masters Degree in Economics with specialisation in finance, Francesco has over 12 years of experience in corporate arenas, with a particular focus on designing innovative projects around Open Innovation: their initiation, coordination, supervision and evaluation. He also owns extensive expertise in start-up environments, whereas he co-founded for-profit and non-profit initiatives in Europe and East Africa. In the last 3 years, Francesco has focused on fostering innovation through value-added collaboration between corporate, startups and public institutions. He's knowledgeable about life science, agro and energy industries, but has also researched innovative solutions for mobility and smart cities.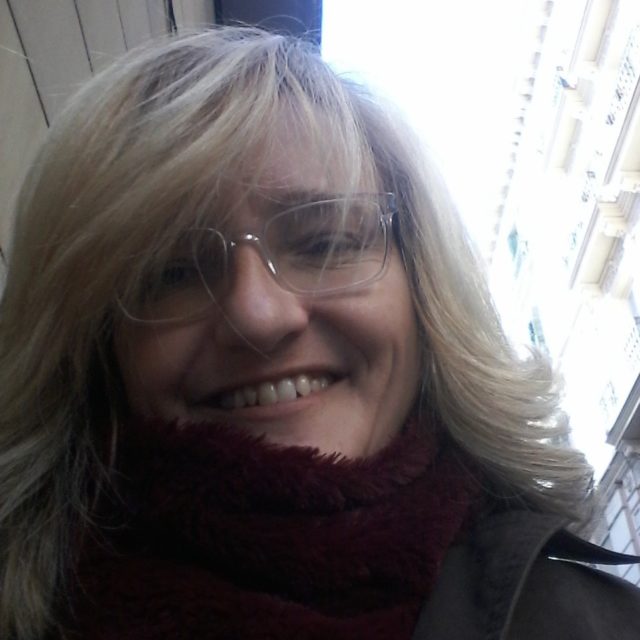 Emma Pivetta Contreras
Sociologist
Sociologist
Emma is a consultant sociologist, specialized in the analysis of social trends, market research, innovation, and organizations. She has published several articles about sociology, EU programs and the impact of social trends in several fields, such as health, food, technology, culture, and sustainability.
Emma has also participated in conferences and seminars, with papers and presentations related to innovation, trends, and EU policies. Emma has a degree in Sociology (Economy Faculty, University of Barcelona, 1996), a postgraduate degree in European Integration (Bosch&Gimpera Foundation, 1997) and a Research Aptitude degree in International Studies (Law Faculty at the University of Barcelona, 2000).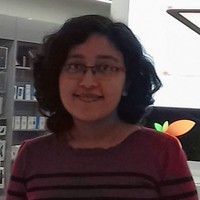 Debamita Chatterjee
Medtech and Biopharma
Medtech and Biopharma
Debamita's expertise stems from research-backed knowledge in various domains of science and technology, both on a macro and micro level. She is a deeply analytical person, with strong critical-thinking and problem-solving skills. Debamita has over ten years of research and project experience, and studied for a PhD followed by a post-doc stint at Harvard Medical School.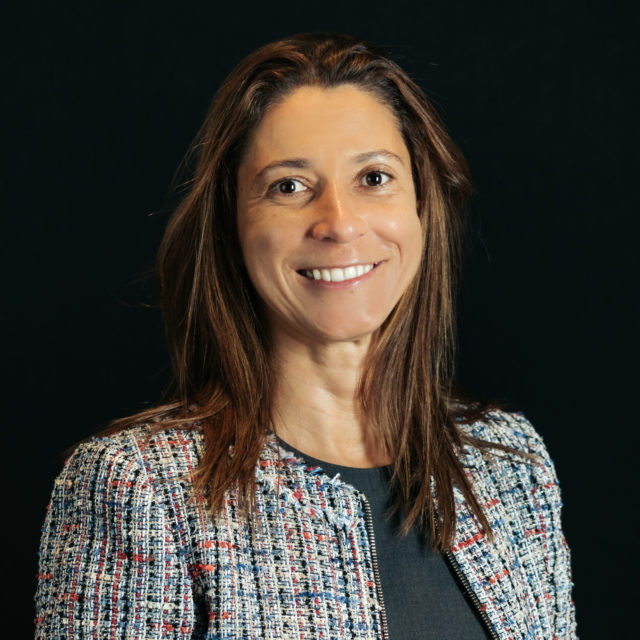 Daniela Dias Santos
Digital Healthcare
Digital Healthcare
Daniela is a Medical Doctor with a Masters in Medical Sciences from Harvard Medical School, and a PhD in Translational Medicine from the Massachusetts General Hospital Cancer Center. Her vast clinical experience puts her in a unique position to build bridges between Health sciences and entrepreneurship. Having lived in three different continents over the years, working in an International environment comes natural to her. Daniela has vast experience in working with innovation in healthcare, start-ups, and ecosystem development in several countries all over Europe; this has strengthened her cross-cultural skills, and natural ability to learn foreign languages. Her main focus is on eHealth and eLearning, and has worked with public, private and non-governmental organizations.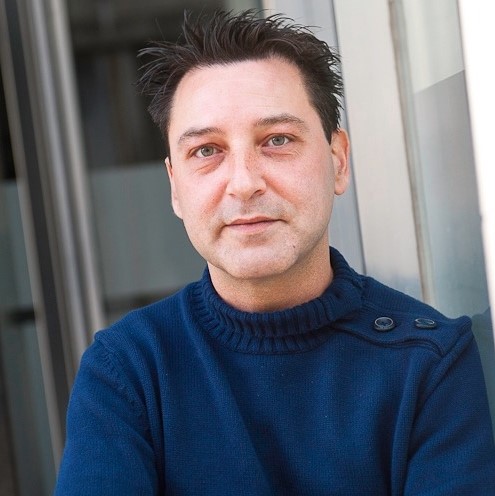 Daniel van Lerberghe
Innovation and Engagement
Innovation and Engagement
Daniel is the co-founder of InnoGage.eu, a dynamic European digital agency born in 2015 with a rich history, expert skills and a large network of high profile individuals and partners. This agency has been playing its role in designing the digital world, and pioneering Open Government, Smart Cities & Mobility, and Communication and Engagement across Europe. InnoGage merges open innovation with digital communication and engagement consultancy, in order to design services that empower people, organisations, media and governments to co-create a better tomorrow.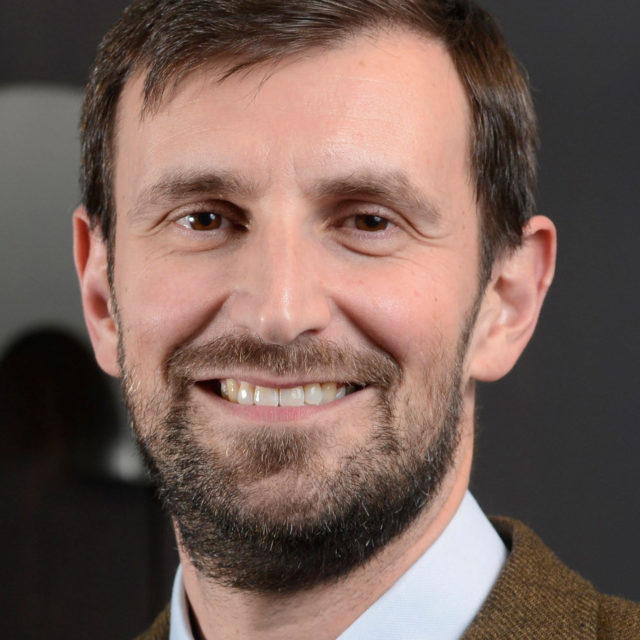 Bernardo Martinez
Entrepreneurship
Entrepreneurship
Bernardo is well established in his field, with over 20 years of experience as a business developer and project manager, as well as a consultant and entrepreneur. He has worked in several industries, including energy, telecommunications, entertainment, social networking and entrepreneurship. He has set up and built businesses from scratch, and developed new business units. Bernardo holds an MBA and M.Sc. in Telecommunications, and has important international experience in the USA, Denmark, The Netherlands, Belgium, UK, and Chile.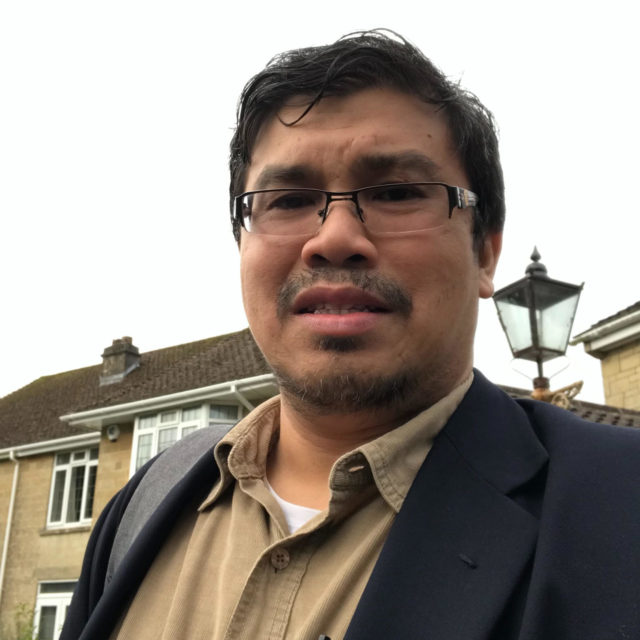 Azhan Hazan
Environmental Policy
Environmental Policy
Azhan Hasan is based out of Malaysia, and is currently researching and studying at the Environmental Policy Research Center at Freie University, in Berlin Germany. In addition to this, he teaches at the University Teknologi PETRONAS, which is one of the leading research universities in Malaysia. Azhan is a perceptive man, who has honed talent, dedication, flexibility, passion, resourcefulness, and the ability to work in a team, amongst other abilities, over the years. He is committed to seeking truth in each and every area of his life, whether it is in learning, in the discussion of philosophy, or with his fellow colleagues and students.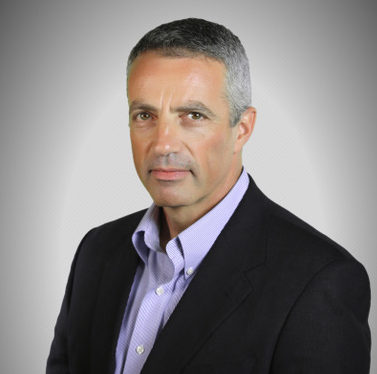 Avi Ram
Project Management
Project Management
Avi is an International Business Leader and Project Manager, backed by years of experience. His expert know-how is supported by a proven track record of achievements, and his successful delivery of diversified projects, mainly in business turnaround or substantial growth situations. Avi is skilled in providing project management, interim management and business development services to startups and SMEs. Apart from this, he provides mentoring and coaching services to startup entrepreneurs and SME business leaders.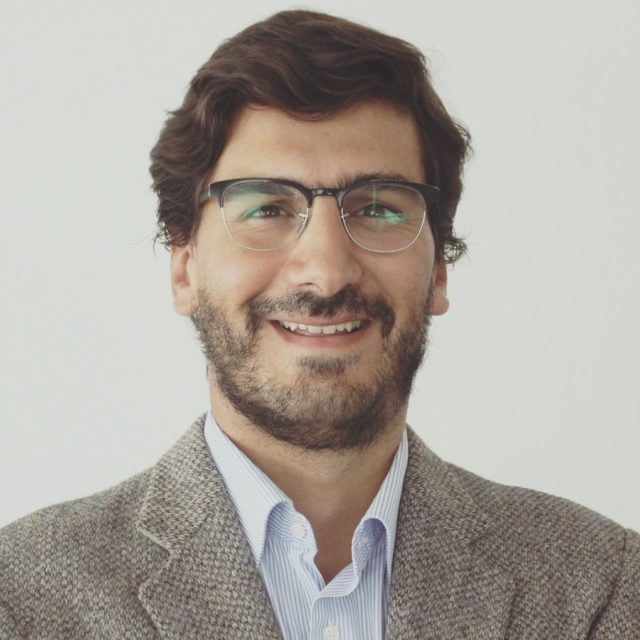 António Pimenta de Brito
Learning and Development
Learning and Development
António Pimenta de Brito specializes in the Learning and Development sector, as a thinker, manager, marketer and content creator. He is also a professor, and has an MBA, and an MA in Portuguese language and culture. António is an expert in education, and is established in marketing, remote working, soft skills, and mentoring. In addition to this, he is passionate about music, and is a guitarist and singer.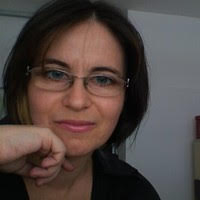 Antonela Marincat
Business and EU Funding
Business and EU Funding
Antonela Marincat studied for her degree at the Faculty of European Studies at Babes-Bolyai University (Cluj, Romania), and continued to study for her Masters in Human Resources and Communication at the National School of Political Studies and Administration (Bucharest, Romania).For the past 13 years, she has been working as a business consultant, and a funding expert for EU projects related to different themes and types of beneficiaries. Antonela specializes in robotics, and artificial intelligence that is tied to the military, CBRNE, and Industry 4.0. She simply loves robots, and finds that they give her a lot of opportunity in which to be innovative! Another skill that Antonela has sharpened over the years is mentoring, and she enjoys helping people and teams evolve their ideas through project and business development.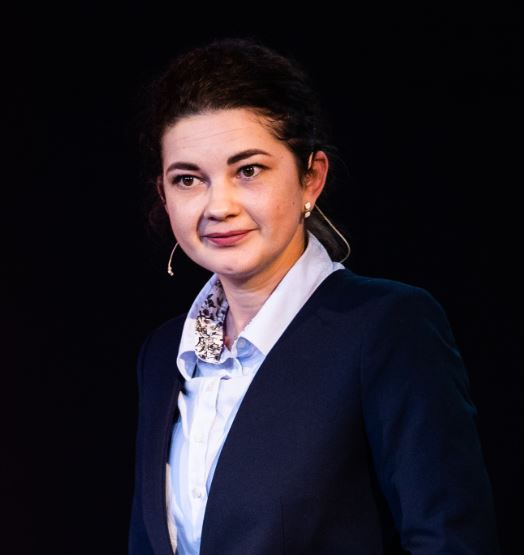 Darya Yegorina
Emerging Technology
Emerging Technology
New Business Rainmaker Driving Rapid Profits through New Growth Hacking
Methods and Digital Digital transformation expert based on Lean Six Sigma
methodology (own framework developed and tested) Maximizing Revenue, Liquidity, & Earnings While Dampening Costs, Increasing Team Value. Major areas of expertise are strategic sales, partnerships, M&A, project management, technical scoping and project implementation based on Lean Six Sigma principles, start-ups and entrepreneurship, start-ups mentoring, strategic consulting, company operational transformation (for efficiency and profit), sales department restructure and optimization, implementation of export and international trade projects, set up and development of international direct and indirect distribution channels, pricing strategy, innovating and emerging technologies (AR, VR, AI), digital sales and distribution strategy. Multiple verticals experience. Professional speaker 20+ global events yearly. Winner of Global Female Leader Award in Entrepreneurship (2018), Young Entrepreneur Award in Ireland (2016), Featured as Top Thought leader, Influencer in AR by Thinkers 360 (2020), Young European Leader (2020), featured in multiple media sources like Irish Times, Business&Finance, Forbes and Inc.com.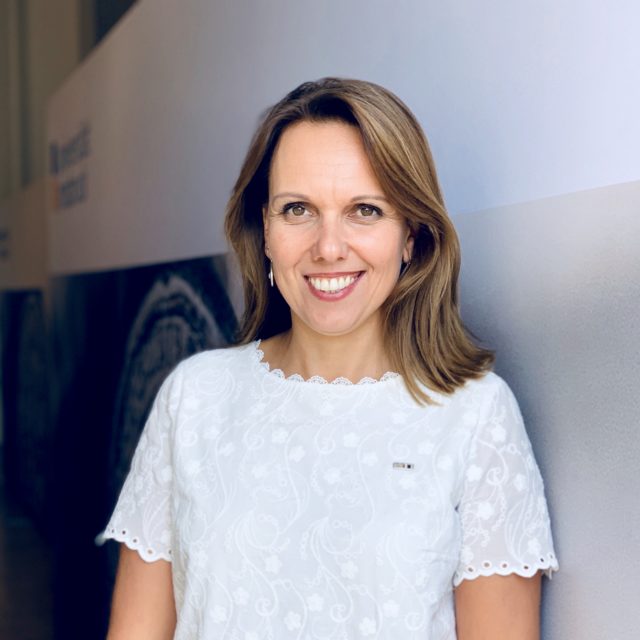 Milhena Georgieva
Consultant
Consultant
Associate professor Milena Georgieva holds a PhD in Molecular Biology from the Bulgarian Academy of Sciences and a MSc thesis is Cellular and Developmental Biology from Sofia University, Bulgaria. She is the author and co-author of more than 100 scientific and science-popular articles in the field of Molecular Biology, Genetics and Epigenetics. The main purpose of Milena's scientific work is to discover the mysteries hidden in the human genome. For Milena, knowing our genetics is a key to a healthy and meaningful existence. Genes determine our health, our intellect, they even control our emotions. But to what extent we are held as hostages to our genetics and are there ways to change and control it, are questions which answers we start to answer now. As a scientist and a specialist in Molecular Biology, Genetics and
Epigenetics, Milena believes that we are living in interesting times where miracles happen. In the field of Biomedicine, we are now very clearly distinguishing between the time "BEFORE" and "AFTER" the project "The Human Genome" which aimed at deciphering the whole genetic information of humans. The time "AFTER" the "Human Genome" project not only marks the beginning of the new millennium but also highlights the beginning of a turning point in the treatment of human diseases. Modern Medicine now is beginning to adapt to the handwriting of our genes. Furthermore, it starts to take into account the specificity of DNA as well as the "make-up" of our genes which is determined by epigenetic mechanisms. As a zealous communicator of science and TEDx speaker, Milena strives to present the new trends in modern science in an accessible and thought-provoking approach. She deeply believes that knowledge needs dissemination in order to be reachable by people. Only then does elitist science become meaningful. More about her work, please find at www.chromatinepigenetics.com.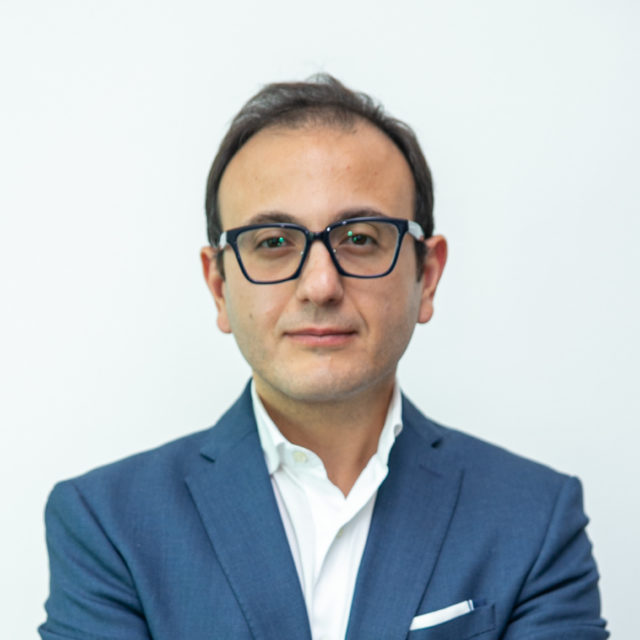 Retail
Kais is a Learning and Development Consultant with 21 years of experience in the Learning industry and Luxury retail. Kais has established himself as a creative speaker,
drawing on his involvement in leading projects within the region. He uses his experience in coaching, luxury, media and entrepreneurship to develop powerful training that helps companies and individuals to achieve success. Kais engages his audiences both emotionally and intellectually through presenting living experience,
strong visual illustrations and heartfelt stories. He has trained thousands of people across 97 nationalities in 25 countries covering 60 brands that include LVMH, KERING and Armani Group. Kais was a judge and a consultant for the prime time MBC TV reality show "The Investor".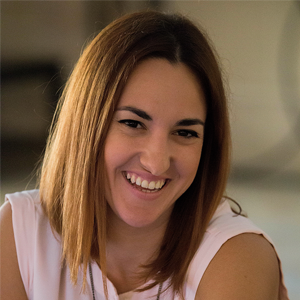 ICT
Annalise Duca is a graduate of the University of Greenwich where she obtained a BSc (Hons) degree in Computing. Her area of expertise is in eCommerce, Web Development and IT Engineering. Competences in other fields include Database Designs and Development; Distributed Information Systems; IT Projects and Quality Management; Business Systems Analysis and Design; Enterprise Networking; Internet Systems Administration and Internet Security. Annalise is part of a dynamic team at Acrosslimits and among other things she delivers ICT lessons to teachers from different European countries, train the trainers, prepares interesting lesson plans, attends regular meetings, seminars and training sessions both locally and abroad and supervises  technical staff. She has been involved in the eLearning scenario for the last couple of years where she has accumulated a wide knowledge on different eLearning platforms and tools currently available, Annalise designs and creates pedagogical eLearning material for the different courses offered by Acrosslimits.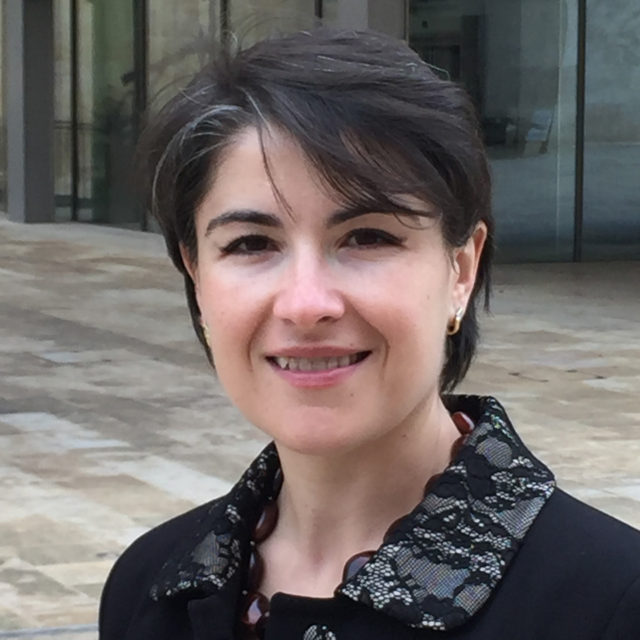 Anamaria Magri Pantea
Innovation
Innovation
Holding an Honours Degree in Economics with specialisation in finance and a master's in business administration with Distinction, Anamaria has over 18 years of experience in economic and business development, with a particular focus on innovative projects structuring, planning and funding sourcing, their initiation, coordination, supervision and evaluation. She also has extensive expertise
in the EU and UN environments and their funding and support programmes (facilitating access to, managing and monitoring its implementation), particularly in areas related to innovation, enterprise competitiveness, entrepreneurship, ICT, energy and sustainability, education and training, maritime services and life sciences. Anamaria has both local, regional and international experience, having worked with/in public, private and non-governmental organisations. During her tenure at Malta
Investment Management Co. Ltd (MIMCOL), she was involved in various consulting assignments – from competitive processes for the valorization of State's assets through private sector involvement, to the development of Malta's Vision 2015 and beyond. She was also responsible for establishing and managing the Malta National Contact Point for the EU's Competitiveness and Innovation Framework Programme focused on supporting SMEs.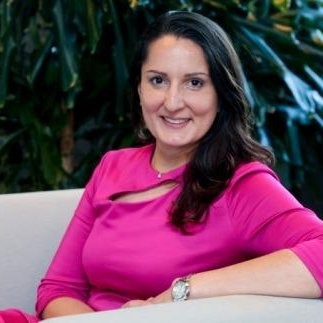 Anna Maria Darmanin
Policy
Policy
Anna Maria works mostly from Brussels although she is also often zooming around different European countries. She focuses on issues related to digital agenda, education, entrepreneurship and social affairs.
Anna's background is quite eclectic having been an entrepreneur herself with companies in areas related to business management, environmental services and training. She is also one of the Maltese representatives in Brussels for the Economic and Social Committee, having also been Vice President for Communications of the same institution for a couple of years. Within AcrossLimits she helps in the creation and management of projects whilst doing desk-based research on a multitude of areas.
Anna Maria is a fashion guru. Her style is unmistakable and she favours Italian designers above all others. She is also a commercial skipper and spends lots of time sailing around islands in the Mediterranean and beyond, whilst dreaming up new ideas for a better world.