Our Core Team
Management Consultants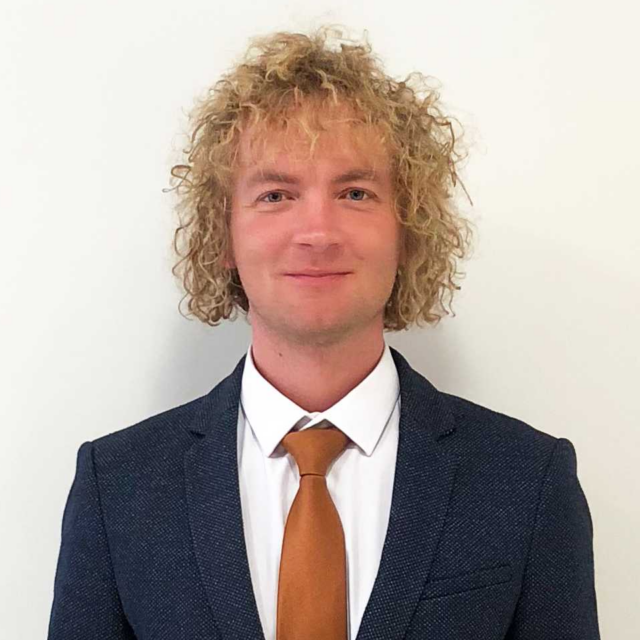 Toomas Lepik
Business Strategy
Toomas Lepik
Toomas Lepik has a degree in Economics and is currently finishing his Master in Technology Management. He has over 15 years of business experience in multiple fields. With a background in private banking and finance, he has worked in business management, production and product export. His work experience also includes marketing for multiple large scale enterprises. Toomas is interested in helping companies with business strategies, connecting appropriate partners and executing business starts. He is currently involved in multiple projects ranging from fertilizer factories to free-trade zones.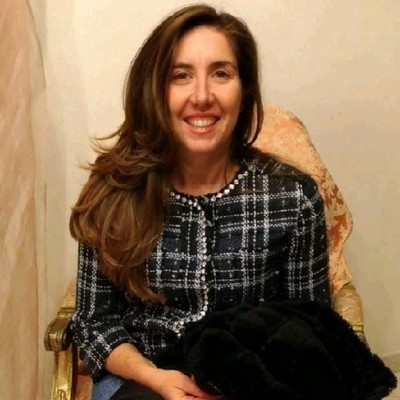 Antonella Autino
Management and Innovation
Management and Innovation
Antonella is a creative, analytical, manager with almost fifteen years' experience in
research and innovation applied to the food sector — and with a particular focus on food quality
and authenticity. More recently, as the project coordinator of PRIMA, she worked in EU programme management, as well as within science and technology policy. She is skilled in strategy development, and has acquired solid leadership skills through her experience in building and managing multicultural teams. Antonella's main areas of interest and expertise include research and innovation, sustainable development and contribution to SDGs, public-private partnerships, continuous improvement, change management and strategy. monitoring and evaluation of programmes, change management and strategy.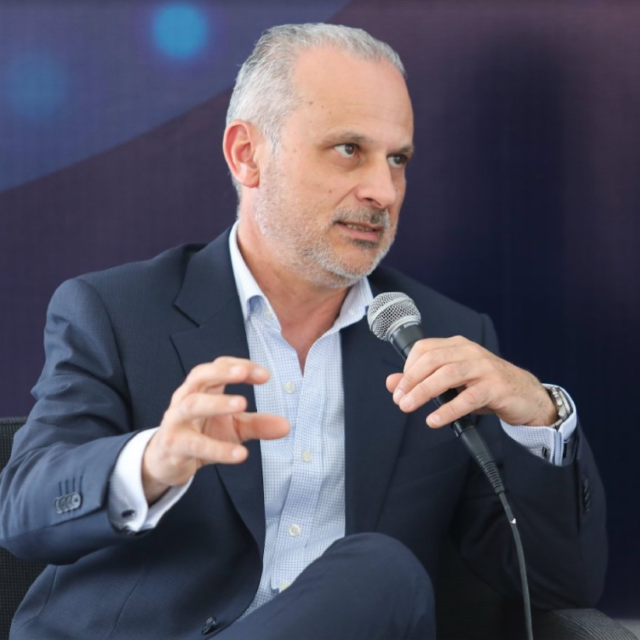 Joseph Micallef
Strategic and Operational Excellence
Strategic and Operational Excellence
Ing. Joseph Micallef is an engineer by profession, a business leader and technology enabler with three decades of experience across different industries and sectors, locally and abroad. Starting off in the corporate world, he had gradually moved into the business consulting and advisory sphere, where for the past 20 years he has focused on delivering value within enterprises through his advisory, mentoring and project execution services. His passion is about enabling client organisations embark on strategic and operational excellence initiatives through Quality leadership mentoring, Lean best practices, and Innovation management, while encouraging the use of technology to supplement operations and take organisations to the next level – making them more consistent, sustainable and continuous.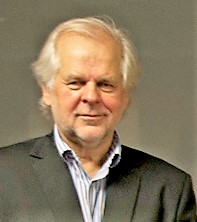 Pekka Antero Kess
Management Development
Management Development
Dr. Pekka Kess has an international, academic career in the area of Industrial Management, and specializes in Human Resource Management, Supply Chain Management, Quality Management, and eLearning. Before becoming an academic, Dr.Kess gained invaluable experience by working as a manager in chemical, steel, electronic, and software industries. During his 25 years as a professor, he has supervised more than 30 doctoral students, and 300 graduate students.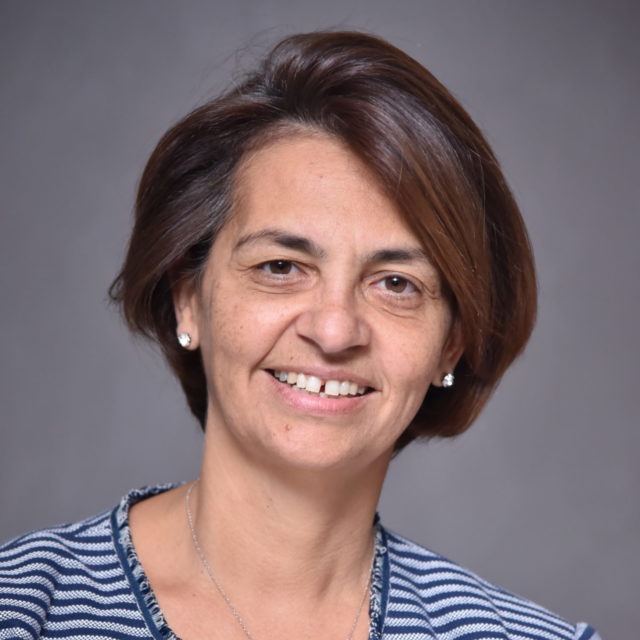 Auditing
Marisa is currently leading the internal audit and assurance activities of OPAP Group and is a member of the Group Information Security Committee. She is a member of the Global Board Ready Women club, and advisor to the Board of the Hellenic Blockchain Hub. She has served as a member of OPAP Executive Committee, as Board member of the Athens Chapter of ISACA, as member of Hellenic Corporate Governance Council working team (that revised the governance code for the Listed Companies in the Athens Stock Exchange), as a member of ENISA Cyber insurance policy working team and as Mentor and Jury in various innovation hackathons. She holds a postgraduate studies certificate on Blockchain Strategy (Oxford University, Said Business School), an MSc in Information Management (University of Sheffield, UK) a Bachelor's degree in Business Administration (Deree – The American College of Greece) and several professional certifications in risk management, compliance, AML, information security and internal auditing (ISO 27001 LA, CIA, CISA, CCO, CAML, CRMA).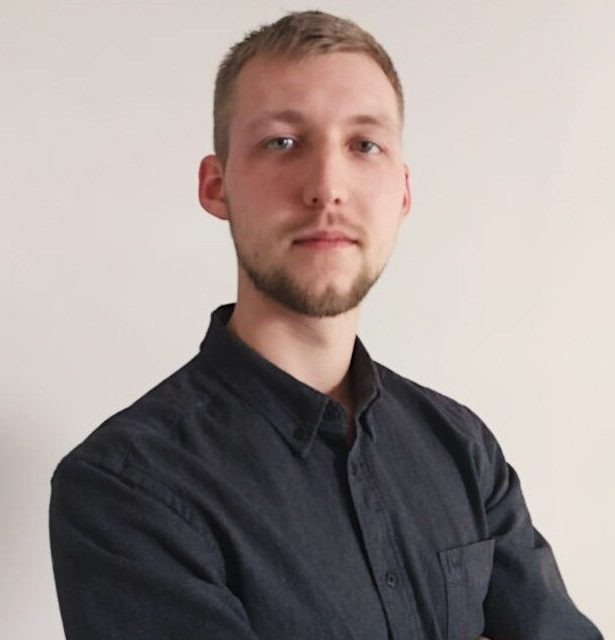 Mike Gritsay
Product Management
Product Management
Mike is an accomplished, results-oriented Product manager with expertise in all
aspects of product development, within both start-ups and corporate organizations.
As a manager, Mike has keen communication and interpersonal skills, that allow him
to facilitate strong collaborative relationships, and engender an analytical environment that is conducive to motivation, and the delivery of quality solutions to complex business problems. Over the years, he has gathered the expertise and experience to assess and translate, the needs of a diverse clientele, into class-leading product solutions. By leveraging his SQL & Python and analytical skills, Mike rapidly validates hypothesises and creates innovative solutions.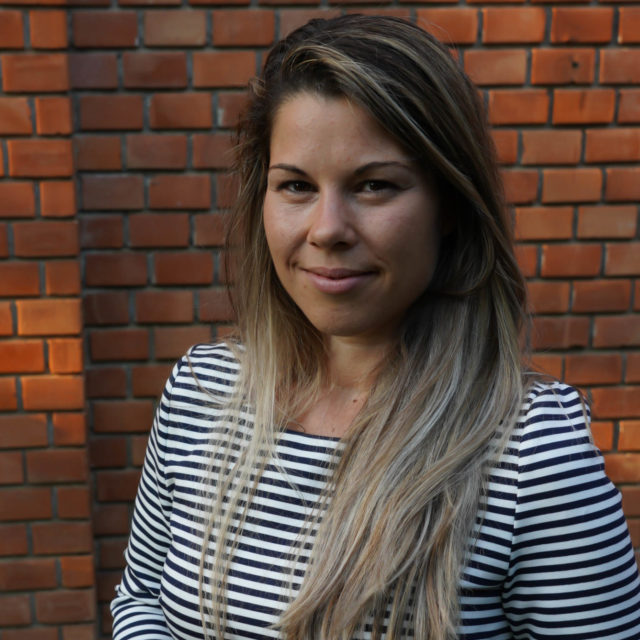 Dora Marosvolgyi
Entrepreneurship
Entrepreneurship
Dora is an economist with strong background in management, strategic planning, and donor financing. She has been leading the conceptualization and implementation of a European pre-accelerator program for science-based start-ups, and is working with institutions on start-up journey development and training programme design. Recently – to adapt to the "new reality" of the post-Covid19 period – she is focusing on online transformation and effective online training program creation. What makes Dora tick is helping scientists grow a sustainable and profitable business. She has worked successfully with more than 130 co-founders and young entrepreneurs from the Medtech, Digital Health and Biotech fields, in finding their right business-model, advising on financial strategy, validating their product through customer conversations and preparing them for investor pitches. During mentoring, she uses a holistic approach to leverage her experience and expertise to allow co-founders question existing patterns, change perspectives and discuss strategic ideas, which equips them to make their own decisions. Other than start-ups, her passion is backpacking, photography and getting out of town with her pointer puppy, called Rodolfo.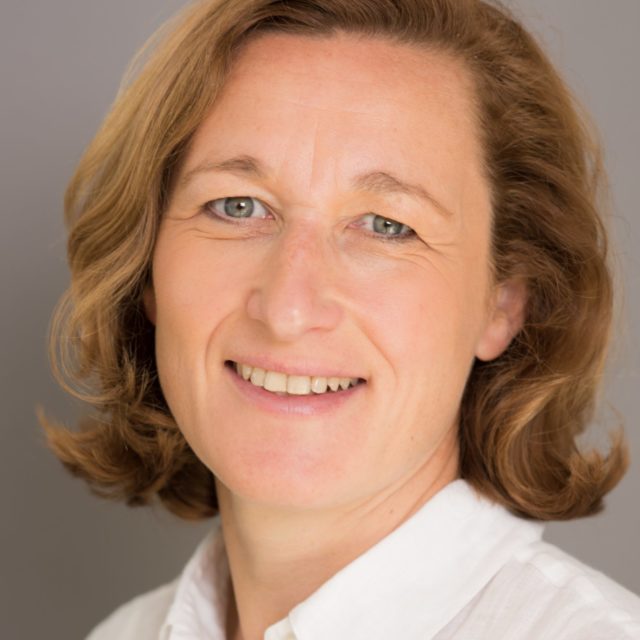 Anne France Kennedy
Business Sustainability
Business Sustainability and Circular Economy
With proven international experience at executive level in business development, Anne-
France has experience in income generating ventures, corporate social responsibility,
finance and project management acquired in the third sector, and media and retail
organizations — ranging from large corporations to start-ups. She has well developed
interpersonal, communication, networking and language skills, giving her the ability to
interact with all levels of management in multi-cultural environments. In addition, she has academic accreditation in Economics, Finance, Business Ethics, CSR, Energy Efficiency and corporate governance.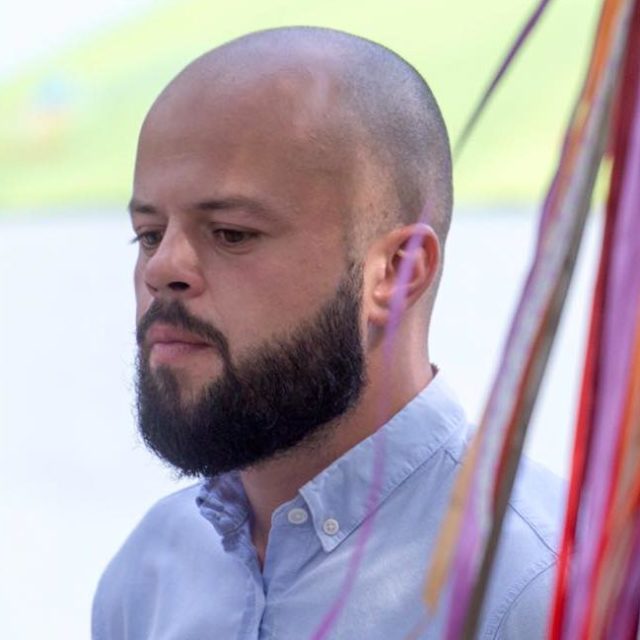 Razvan Todor
Business Resources
Business Resources
Razvan is a Managing Director at Banatul Montan Community Foundation, and this allows
him to be the connection between people, the private sector and the civil society. He mainly
focuses on increasing the quality of life in the communities he works with, through the
mobilization of resources, whether human, material, or financial. These resources are then
redirected towards local needs, initiatives, and projects, that create solidarity and philanthropic mechanisms that contribute to the development of our community. Razvan is specialized in fund-raising events and campaigns, grant-making systems, programs to support grass-roots initiatives and organizations, and match-making between the private sector and different causes — be them social, environmental, educational or related to health and well-being. No matter the activity, sustainability and transparency are two transversal principles that guide him and the decisions that he takes.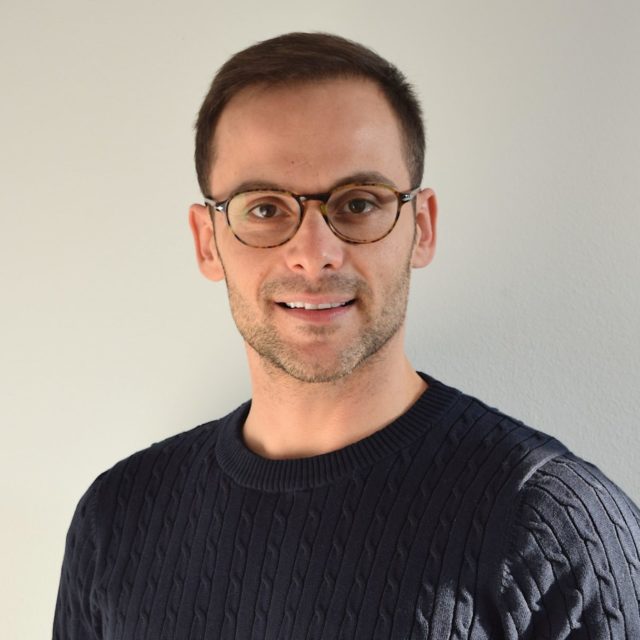 Francesco Rubino
Innovation
Innovation
Holding a Masters Degree in Economics with specialisation in finance, Francesco has over 12 years of experience in corporate arenas, with a particular focus on designing innovative projects around Open Innovation: their initiation, coordination, supervision and evaluation. He also owns extensive expertise in start-up environments, whereas he co-founded for-profit and non-profit initiatives in Europe and East Africa. In the last 3 years, Francesco has focused on fostering innovation through value-added collaboration between corporate, startups and public institutions. He's knowledgeable about life science, agro and energy industries, but has also researched innovative solutions for mobility and smart cities.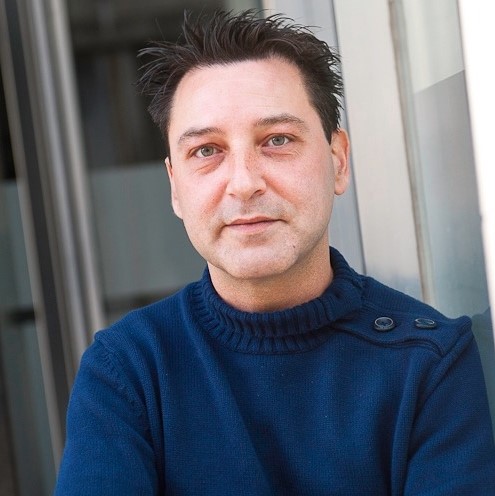 Daniel van Lerberghe
Innovation and Engagement
Innovation and Engagement
Daniel is the co-founder of InnoGage.eu, a dynamic European digital agency born in 2015 with a rich history, expert skills and a large network of high profile individuals and partners. This agency has been playing its role in designing the digital world, and pioneering Open Government, Smart Cities & Mobility, and Communication and Engagement across Europe. InnoGage merges open innovation with digital communication and engagement consultancy, in order to design services that empower people, organisations, media and governments to co-create a better tomorrow. Born into what is being coined today as the "EU Bubble", Daniel grew up within, and quickly got acquainted to, European projects and their co-related institutions. In 2004, Daniel founded the POLITECH Institute, which was the 1st European Centre of Excellence in Political Technologies based in the heart of Europe. Daniel's experiences strengthened his communication and media expertise, together with the policy-shaping skills that he then acquired within Politech. Innovation and online media have become part of his DNA, and nowadays Daniel is seen by his peers as a European digital pioneer, and an expert in the use of the Internet within the public sphere.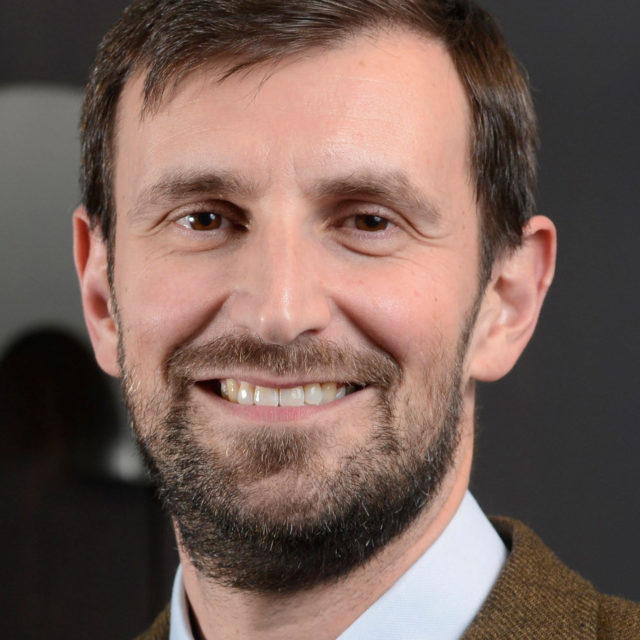 Bernardo Martinez
Entrepreneurship
Entrepreneurship
Bernardo is well established in his field, with over 20 years of experience as a business
developer and project manager, as well as a consultant and entrepreneur. He has worked in
several industries, including energy, telecommunications, entertainment, social
networking and entrepreneurship. He has set up and built businesses from scratch, and
developed new business units. Bernardo holds an MBA and M.Sc. in Telecommunications,
and has important international experience in the USA, Denmark, The Netherlands, Belgium,
UK, and Chile. Persistent and self-demanding, he has so far participated in two European
projects, with one consisting of helping women become Business Angels, and the other in
helping refugees become entrepreneurs.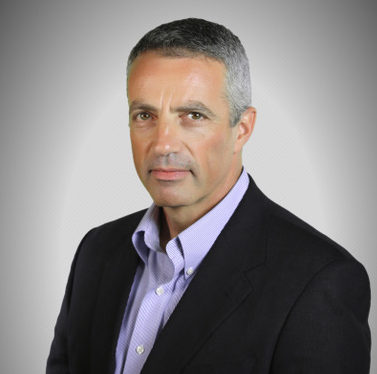 Avi Ram
Project Management
Project Management
Avi is an International Business Leader and Project Manager, backed by years of experience. His expert know-how is supported by a proven track record of achievements, and his successful delivery of diversified projects, mainly in business turnaround or substantial growth situations. Avi is skilled in providing project management, interim management and business development services to startups and SMEs. Apart from this, he provides mentoring and coaching services to startup entrepreneurs and SME business leaders.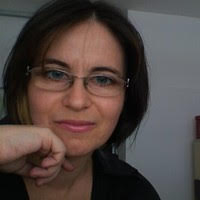 Antonela Marincat
Business and EU Funding
Business and EU Funding
Antonela Marincat studied for her degree at the Faculty of European Studies at Babes-Bolyai University (Cluj, Romania), and continued to study for her Masters in Human Resources and Communication at the National School of Political Studies and Administration (Bucharest, Romania).For the past 13 years, she has been working as a business consultant, and a funding expert for EU projects related to different themes and types of beneficiaries. Antonela specializes in robotics, and artificial intelligence that is tied to the military, CBRNE, and Industry 4.0. She simply loves robots, and finds that they give her a lot of opportunity in which to be innovative! Another skill that Antonela has sharpened over the years is mentoring, and she enjoys helping people and teams evolve their ideas through project and business development.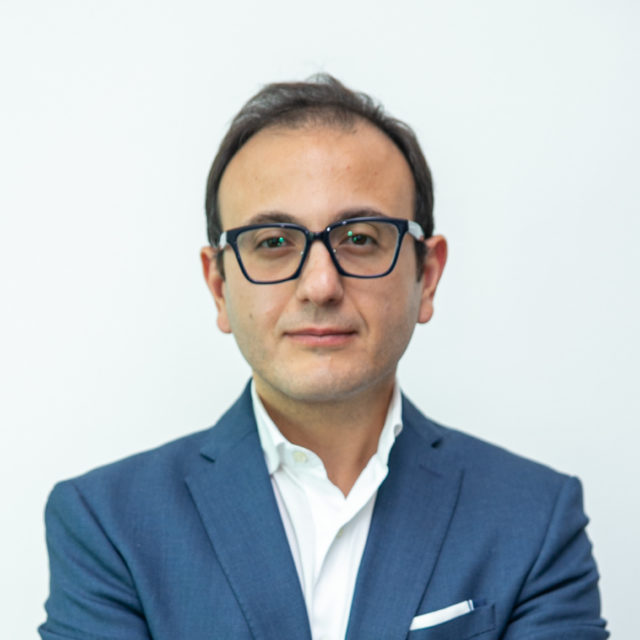 Retail
Kais is a Learning and Development Consultant with 21 years of experience in the Learning industry and Luxury retail. He has established himself as a creative speaker, drawing on his involvement in leading projects within the region. Kais uses his experience in coaching, luxury, media, and entrepreneurship, in order to develop powerful training that helps companies and individuals achieve success. He engages his audiences both emotionally and intellectually by presenting real life experiences, strong visual illustrations and heartfelt stories. He has trained thousands of people across 97 nationalities in 25 countries, covering 60 brands that include LVMH, KERING and Armani Group. Kais was a judge and a consultant for the prime time MBC TV reality show "The Investor".
Technology Consultants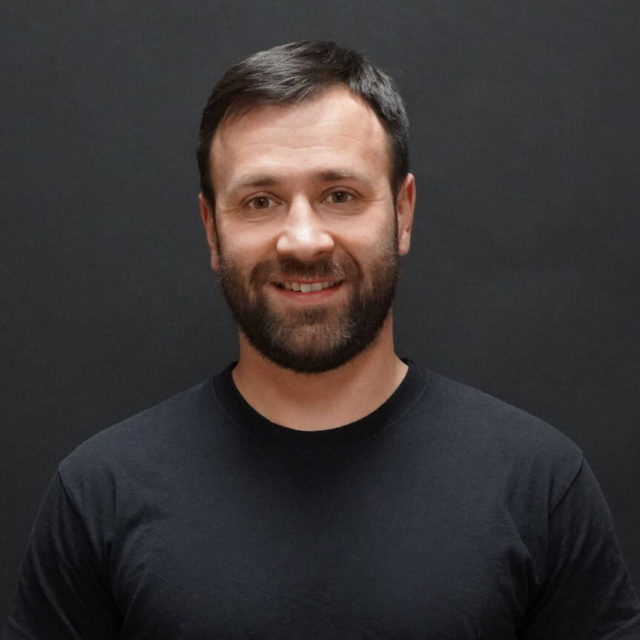 Bohdan Koretskyi
Product Manager
Software & Innovation
Bohdan is the Chief Operating Officer of the YSBM group in Poland, a software development company that works with a number of international clients in Canada, USA, Denmark, Sweden, Norway, Finland, France, UK, Germany and Poland. He is passionate about building effective solutions, interactions, and structures, and believes in creative business management solutions based off sense, logic and intelligence. He holds certain values very close to heart including the importance of family and close friends, honesty in relations (whether business or personal), and transparency in actions. Moreover he believes in creativity and daring to achieve more, and the importance of constant learning to fuel intelligence.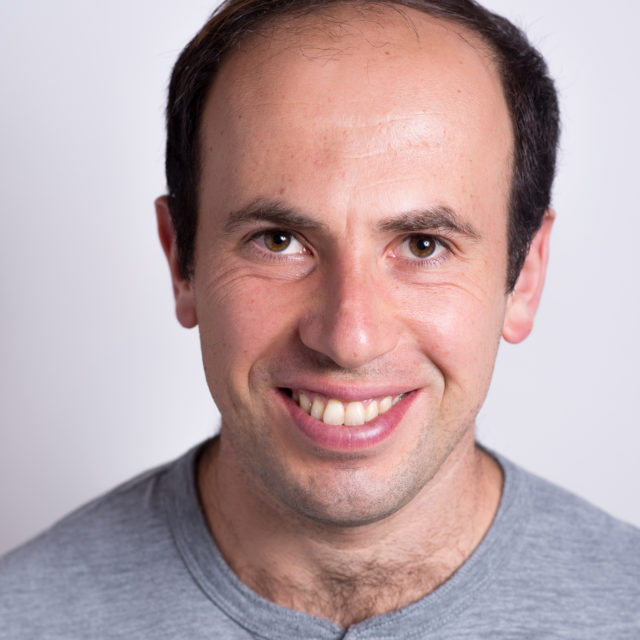 Ishay Tentser
Software & Innovation
Software & Innovation
Ishay Tentser's determination, coupled with excellent communication skills and a business mindset, led him to his current position as CEO of Initech; a Israeli-based company that builds technology for the FinTech industry. Ishay's broad experience in the high-tech sector, veteran leadership, and passion for success makes him a perfect candidate to help develop and implement business solutions. A former IDF/ Mamram officer and graduate of both Hebrew University (B.Sc. in Computer Sciences), and the Technion (MBA), Ishay is also a founding member of several startups, a networking guru, and an unyielding performer. With over a decade of leadership experience, Ishay Tentser has played an active role in the success of countless clients, and actively participates in several mentorship programs hosted by leading Israeli and EU incubators. Ishay is an official coach for European Horizon 2020 program for SMEs in Israel, where he mentors those candidates who received a Horizon 2020 grant.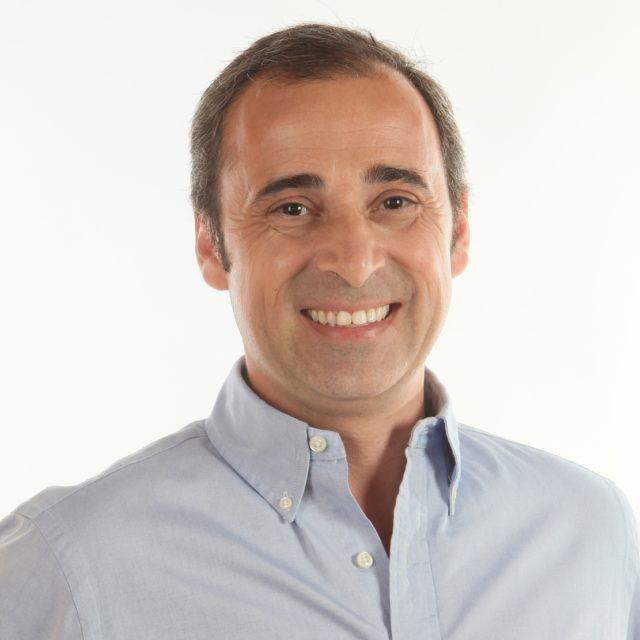 Alexandre da Silva Teixeira
Smart Mobility
Smart Mobility
Alexandre da Silva Teixeira is an automotive engineer, with more than 20 years of industrial experience. Previously an Automotive Head Chief for a top European Engineering Centre (specializing in automotive and aeronautics), he has now been the Business Development Director of the very same company, for the past 10 years. Alexandre has been involved in more than 100 industrial and R&D projects related to Automotive and Aeronautics. He has collaborated with major OEM's such as Airbus from the aeronautic sector, and FORD, Hyundai, VW, BMW, PSA, and Jaguar, amongst many others, from automotive sector. Alexandre's dedicated area of interest lies within new concepts for smart mobility, and he has been supporting the European Commission in automotive, aerospace and aeronautics engineering programs since 2010.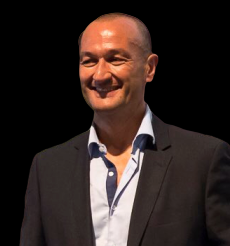 Pedro Cerdeira
Business & Strategy and IT
Business & Strategy and IT
Pedro is passionate about the start-up economy, together with mentoring, advising, and investing. He is deeply vested in bridging the gap between investors and start-ups, and helping companies scale and develop business internationally. Pedro has over 25 years of experience in the Enterprise IT market, and has held various senior international business development and sales management positions (Oracle, Brocade, EMC2, Compaq/HP, Alcatel and Accenture). He has an MSc in Computer Engineering, and 2 post-grads in Advanced Management, and Entrepreneurship and Innovation Management. For more information, please contact [email protected]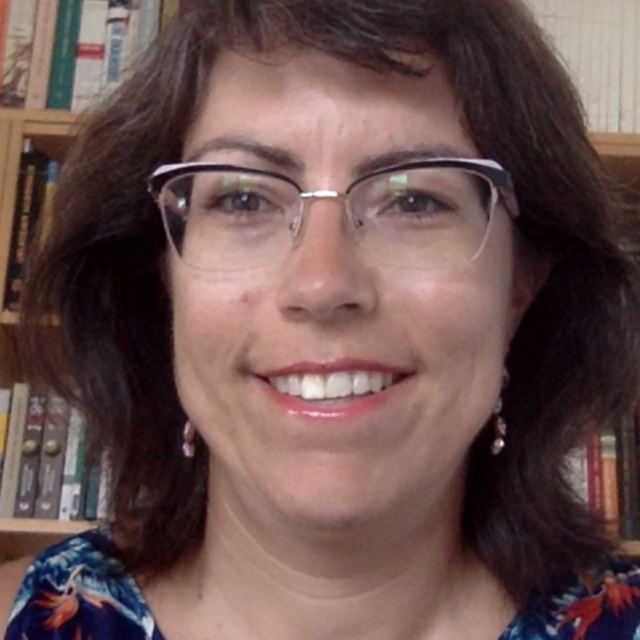 Katerina Zourou
ICT in Education
ICT in Education
Katerina is a senior researcher, with an interest in language learning, and teaching from different perspectives. The latter includes looking at these two sectors from an open perspective (open educational resources, and practices) and from a social perspective (collaborative learning, and social networking). Katerina gives lectures at a Masters Level at the University of Grenoble Alpes, in France, and at the Hellenic Open University, in Greece. In addition, Katerina is the head of Web2Learn, an SME acting as partner in transnational projects supported by the Council of Europe (ORD, e-lang), and by the European Commission (iPEN, INOS, CRETE, Catapult, BlockAdemic, MOONLITE, LangOER, etc.)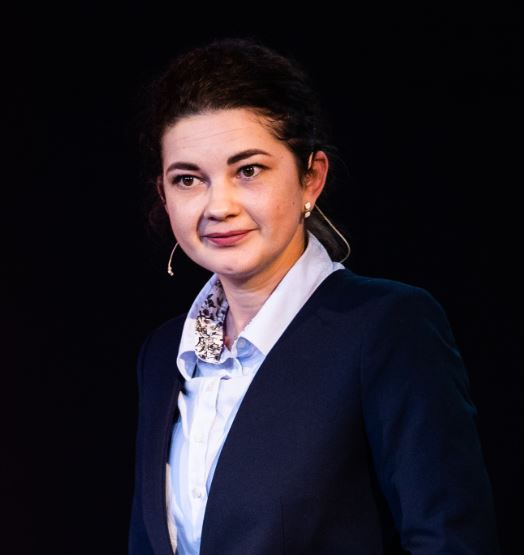 Darya Yegorina
Emerging Technology
Emerging Technology
Darya is an emerging technology consultant, and a new business rainmaker, that drives rapid profits through innovative growth hacking methods. She is a digital transformation expert, with her expertise based on the Lean Six Sigma Methodology (own framework that was developed and tested). Darya strives to maximise revenue, liquidity, and earnings, while minimizing costs and increasing team value. Her major areas of expertise lay in strategic sales, partnerships, M&A, project management, technical scoping and project implementation based on Lean Six Sigma Principles. She is also an expert in start-ups, entrepreneurship, start-up mentoring, strategic consulting, and company operational transformation (for efficiency and profit).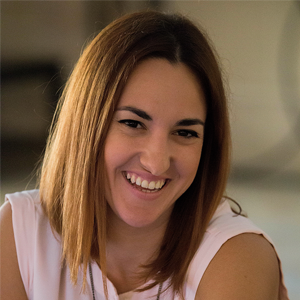 ICT
Annalise Duca is a graduate of the University of Greenwich, where she obtained a BSc (Hons) degree in Computing. Her area of expertise is in eCommerce, Web Development and IT Engineering. Competences in other fields include Database Designs and Development, Distributed Information Systems, IT Projects and Quality Management, Business Systems Analysis and Design, Enterprise Networking, Internet Systems Administration, and Internet Security. Annalise is part of a dynamic team at Acrosslimits, and among other things, delivers ICT lessons to teachers from different European countries, trains trainers, prepares lesson plans, attends regular meetings, seminars, and training sessions (both locally and abroad), and supervises technical staff. Annalise has been involved in the eLearning scenario for the last couple of years, where she has accumulated a wide range of knowledge on various eLearning platforms, and tools currently available. Annalise designs and creates pedagogical eLearning material for the different courses offered by Acrosslimits.
Health Consultants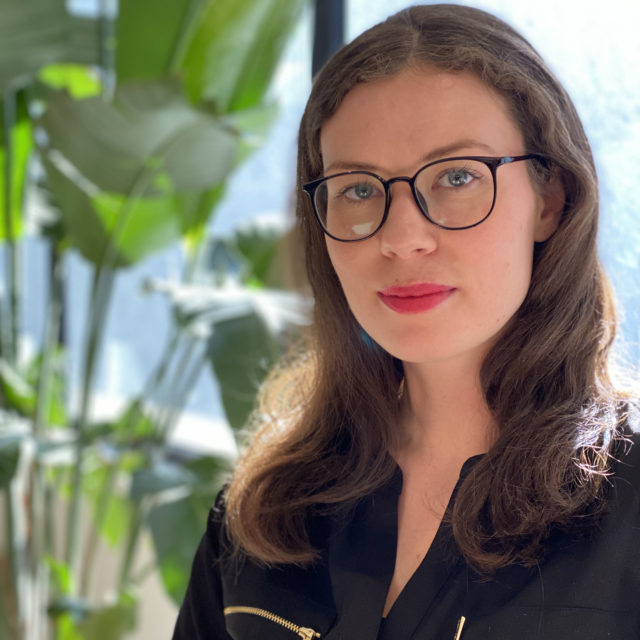 Silja Voolma
Behavioral Science
Behavioral Science
Silja Voolma is a behavioural scientist focused on designing and evaluating digital health programs aimed at creating healthy lifestyle behaviours in various patient populations. As a mixed-method researcher, Dr. Voolma uses both qualitative and quantitative primary and secondary research techniques to identify the active ingredients of digital health programs, and offers actionable design insights throughout the program development process. As graduate of Cambridge University, Dr. Voolma has developed a digital health education program for adolescents in Estonia, aimed at reducing their alcohol and tobacco consumption, and has acted as an advisor to leading digital health startups across Europe, including Habitual, Wemby and Polygeia. She has also led the implementation of personalised medicine-based healthcare services within the national health system of the Republic of Estonia, and shared her expertise about behavioural science andhealth psychology in global academic and industry conferences.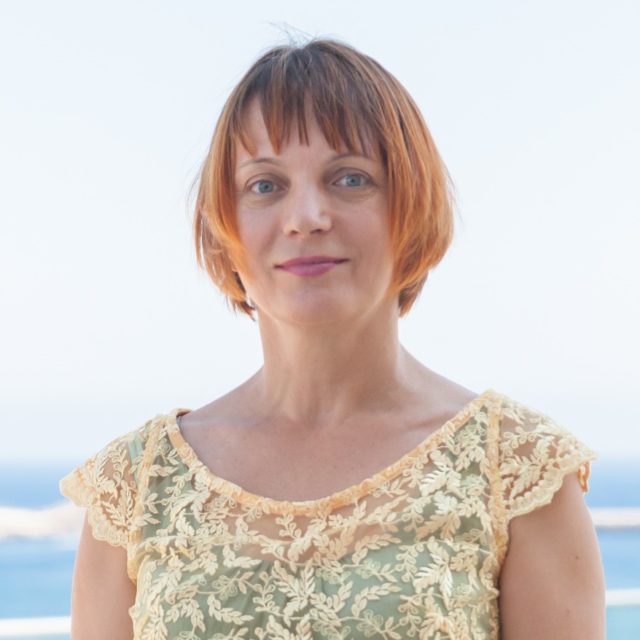 Elena Sultana
Biotech Biology
Biotech and Molecular Biology
Elena Sultana holds a PhD in Molecular Biology, and a MSc in Biotechnology and Molecular Biology from the Russian Academy of Sciences. Her current focus is in the field of Research & Innovation, and Research, Development, and Innovation Project Management. She has extensive experience and expertise in the European Research and Innovation scene, following almost a ten-year engagement as an Executive at the Malta Council for Science & Technology. Dr Sultana's specialisation lies in the field of Health, Bio-Economy and Research Infrastructures, with her current focus being on Social Sciences, Art and Humanities. Starting from August 2020, Dr. Sultana has become engaged with the University of Malta alongside leading academics, supporting them to make a tangible difference in their bid to push the frontiers of Research & Innovation.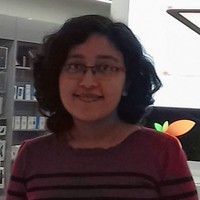 Debamita Chatterjee
Health and Biopharma
eHealth and Biopharma
Debamita's expertise stems from research-backed knowledge in various domains of science and technology, both on a macro and micro level. She is a deeply analytical person, with strong critical-thinking and problem-solving skills. Debamita has over ten years of research and project experience, and studied for a PhD followed by a post-doc stint at Harvard Medical School. Some of her specializations include technology innovation assessment, and development (consisting of ideation, conception, iteration and validation). She is skilled in the strategic commercialization of projects on a global scale, with major expertise in healthcare and medtech, including NYAS STEM projects, an MIT series of healthcare innovation events, the European Commission sponsored COVID19 healthcare platform, and the OHSU healthcare challenge. She has advised European SMEs in translating healthcare or medical concepts and products into commercial ventures, and taken on various business development roles in a leading Indo-US medical devices and diagnostics firm. Debamita was selected as part of MIT consulting to work with a Boston-based biotech company, and used the Harvard Business Incubator to work on products related to cancer and immunology.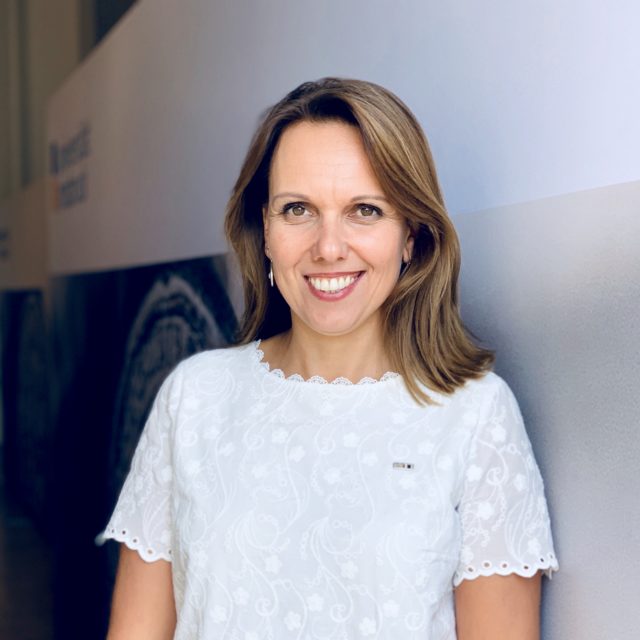 Milena Georgieva
Molecular Biology
Molecular Biology
Milena is an Associate Professor in Molecular Biology at the Bulgarian Academy of Sciences. She holds MSc in Cellular Biology and PhD in Molecular Biology. Milena has specialised in Genetics and Epigenetics in France. She gained knowledge in the Biology of ageing at ICGEB, Italy.
Milena has a vast scientific publication record in peer-reviewed journals. Her interests are ageing and longevity, Biotechnology and Nanomedicine. She has experience in numerous projects funded by local and EU research agencies, NATO – Science for Peace and Security and the World Federation of Scientists.
Milena is a member of the Union of Scientists in Bulgaria, the FEBS society and the International Union of Clinical Epigenetics. She is also an Advisory Board member of M3 Communications Group, Inc and a consultant at the Enago Academy for academic development. Milena is an Advisory Body Member at Livento. The company aims at providing smart solutions in healthcare and longevity.
Humanities and Arts Consultants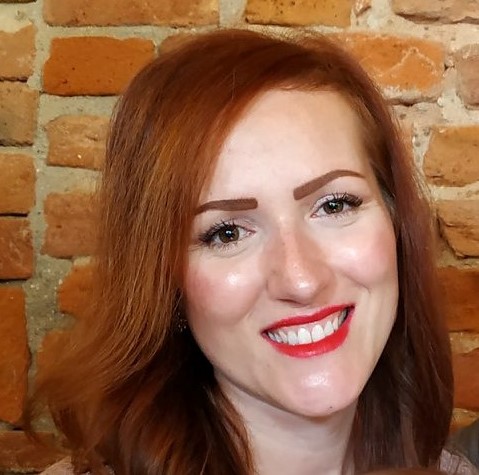 Giuseppina Nardò
Gender Issues
Giuseppina Nardò
Giuseppina is a lawyer by profession, but as soon as she started her legal career, she realized the need to combine her legal background with her passion for knowledge and multiculturalism. This led her to pursue work in international projects. She has been involved as an external and internal project evaluator in several EU projects focused on gender issues and education. An Italian by birth and Mediterranean at heart, finally relocating in the south of France, she started to manage Erasmus Mundus projects for Aix-Marseille University and Erasmus+ projects for École nationale supérieure d'arts et métiers of Aix en Provence. In this context, as the one responsible for international and European Relations, she was in charge of academic-entrepreneurial partnership with Texas AM University.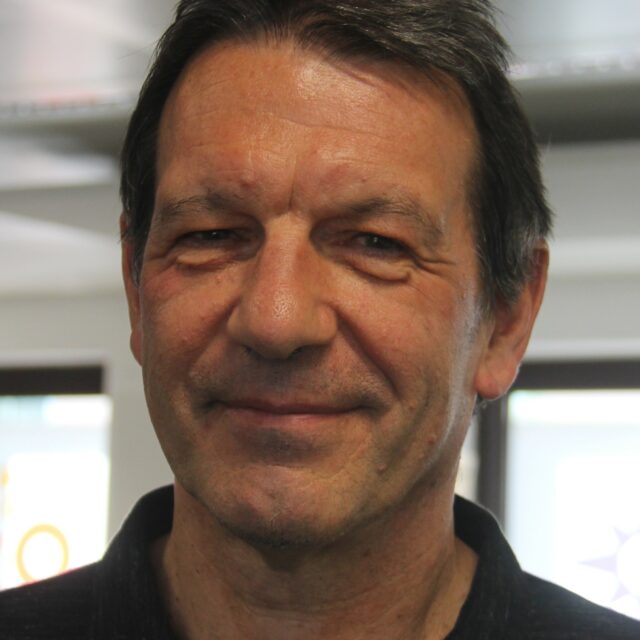 Bart Verswijvel
Educational Development
Education and professional development
Bart Verswijvel is a Belgian educator and expert trainer who works as an independent consultant as well as a Senior Pedagogical Adviser for European Schoolnet in Brussels. At EUN he is the pedagogical lead of the Future Classroom Lab, the concept of a flexible learning space and he is active in a range of European funded projects. He also coordinates the EUN network of Future Classroom ambassadors. As a private education consultant he facilitates professional development for organizations and teachers. Bart works with Ministries of Education, schools and communities of teachers. His special interest is in whole-school approaches to stimulate active learning and innovative practices in a context of innovative learning spaces with the support of technology. Bart promotes and investigates innovative ways of continuous professional development for teachers. He designs and delivers online and onsite courses and workshops. Bart is an international keynote speaker and a host of Twitter chats, hackathons, webinars and Teachmeets. He is an expert at the Belgium/Flanders National Agency and is on the Steering Group for the Digital Education Hackathon, an EC Digital Education Action Plan initiative. He is also co-founder and host of the annual International Teachmeet at Bett London.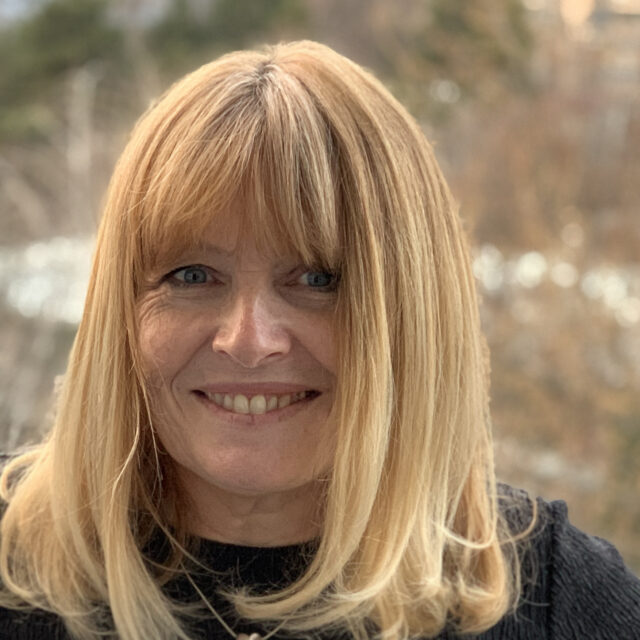 Arjana Blazic
Edu Technology & Innovation
Educational Technology & Innovation
Arjana Blazic is a language arts teacher, education technology consultant and instructional designer. She is an external expert at European Schoolnet, where she contributes to EU CodeWeek by developing teaching and learning resources and teacher training opportunities that aim at scaling up innovative use of digital technologies in schools. She is a recipient of the 2014-2015 Hubert H. Humphrey Fellowship Award at Penn State University, where she successfully completed the academic program Teaching and Learning with Technology. Arjana is a co-author of the Croatian National Curriculum for English Language Teaching and the Croatian National Curriculum for the Use of ICT as a Cross-Curricular Topic. She serves on the Advisory Board for Driving K-12 Innovation and on the Steering Group for the Digital Education Hackathon, an EIT initiative under the European Commission's Digital Education Action Plan. Arjana is author and founder of award-winning projects and she has expertise in organizing international onsite and online events for teacher professional development including Twitter chats and Teachmeets. She has written articles about teaching and learning with technology and an ICT book for children. Her projects have been awarded by Microsoft Partners in Learning, eTwinning, [email protected] and Edublogs. Her research interests focus on technology enhanced teaching and learning and the impact of digital technologies on teacher professional development.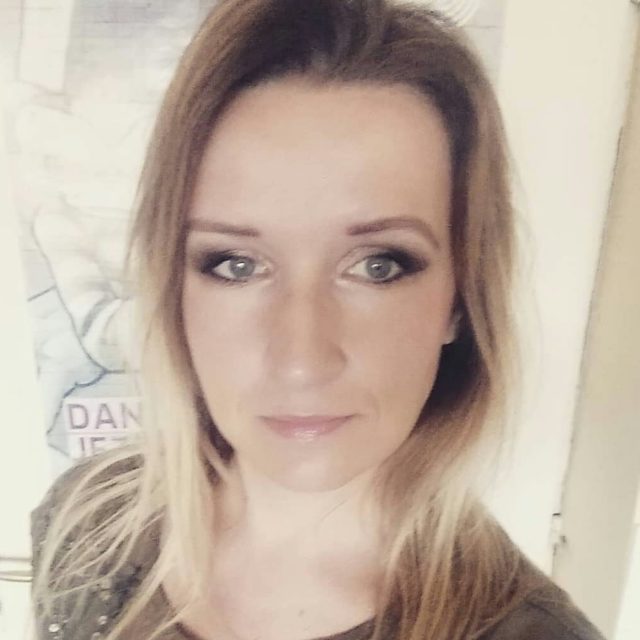 Alma Bosnić
International Relations
International Relations
Alma is an Expert Adviser for International Relations at the University of Bihać, Bosnia and
Herzegovina. She is skilled in International Project Management, Project Accounting, Project Control, Branding, and Identity. Alma currently manages and administers mobility projects such as Erasmus Mundus, Erasmus+ ICM, Mevlana, CEEPUS, UNET network, Global UGRAD, U.S. Government English Language Fellow Program, including staff and student counselling. She is in charge of maintaining correspondence with domestic and international universities and institutions responsible for international, cultural, educational and scientific cooperation. She also takes care of the development and implementation of internationalization strategies at the University of Bihać. U.S. Government International Visitor Leadership Program (IVLP) alumna. Alma is the national expert for evaluation of CEEPUS networks, and is a mentor within the ARGO program for University graduates funded by the Spanish Ministry of Education, Culture and Sports. She is also active within the non-government sector.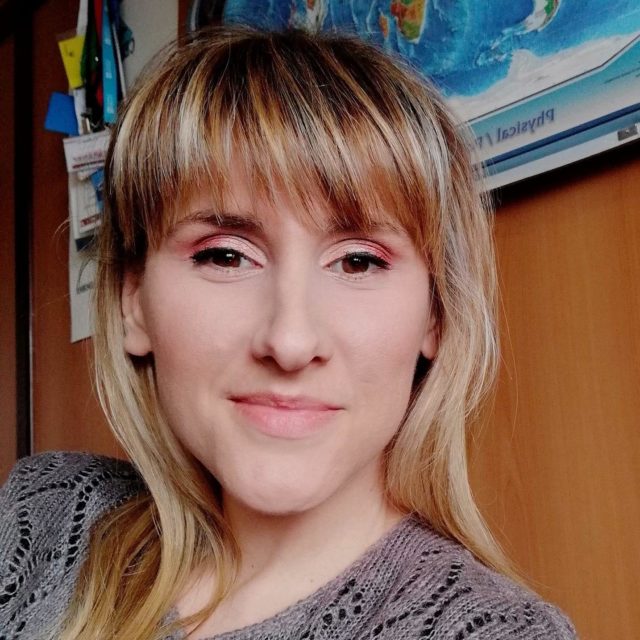 Džalila Muharemagić
International Relations
Research and International Relations
Džalila Muharemagić holds an M.A. degree in English Language and Literature obtained at the Philological faculty of University of Banja Luka. She works at the University of Bihać, as an expert advisor for research in the Office of Vice Rector for Research and International Relations. Since 2012 she has been involved in managing and providing professional support in a series of projects, i.e., Tempus, Erasmus+ and others. She is a recipient of the Rector's Award for remarkable success in the 1st cycle of studies at the University of Bihać, upon which she became a lecturer and later a senior lecturer at the Department for English Language and Literature, at the Pedagogical faculty of University of Bihać. The area of her research is English for Specific Purposes, and she received a scholarship from the U.S. Embassy in Bosnia and Herzegovina in 2013 for this area of research, and from the Austrian Agency for International Mobility and Cooperation in Education, Science and Research Work in 2016. In addition, she received an Erasmus+ scholarship for international credit mobility for the training of international cooperation staff at the University NOVA de Lisboa, Portugal in 2017. At the moment, she is preparing for globally recognized certification in Project management at the Project Management Institute.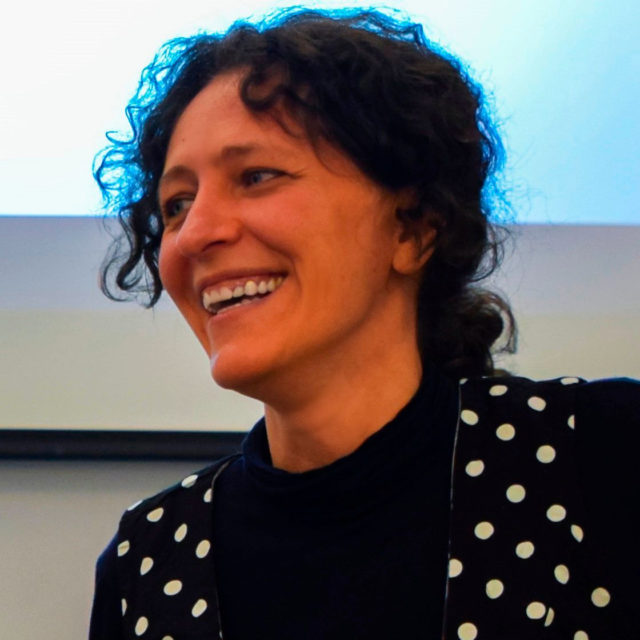 Luminita Anton
Culture & Creativity
Culture & Creativity
Lummi Anton is the Co-Founder and Creative Director at Bridge4Innovation where she
curates activities at the intersection between culture, technology and the start-up
ecosystem. She is an expert in pushing boundaries, and supports innovators, SMEs, and startups working in the fields of culture, creative industries, media, entertainment, cultural education, and so on.With over 20 years of experience within the Performing Arts Field and 10 years of experience in Marketing and Management, she has extensive experience working with Tech startups and cross-media development. She also acquired significant experience working with EU Funds. Her Cultural Explorer attitude has led her to establish various connections in West Africa, where she is an Ambassador and Expert in various programs and hackathons, and collaborates closely with NGOs, startup ecosystems, and diverse international organizations.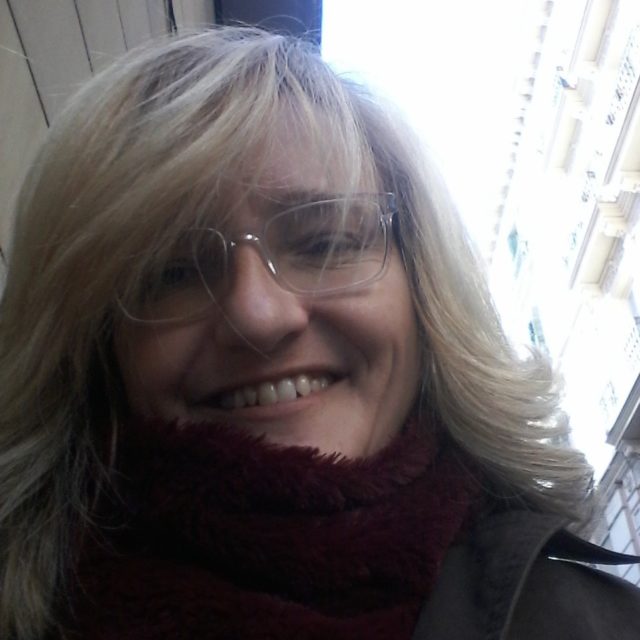 Emma Pivetta Contreras
Sociologist
Sociologist
Emma is a consultant sociologist, specialized in the analysis of social trends, market research, innovation, and organizations. She has published several articles about sociology, EU programs and the impact of social trends in several fields, such as health, food, technology, culture, and sustainability. Emma has also participated in conferences and seminars, with papers and presentations related to innovation, trends, and EU policies. Emma has a degree in Sociology (Economy Faculty, University of Barcelona, 1996), a postgraduate degree in European Integration (Bosch&Gimpera Foundation, 1997) and a Research Aptitude degree in International Studies (Law Faculty at the University of Barcelona, 2000).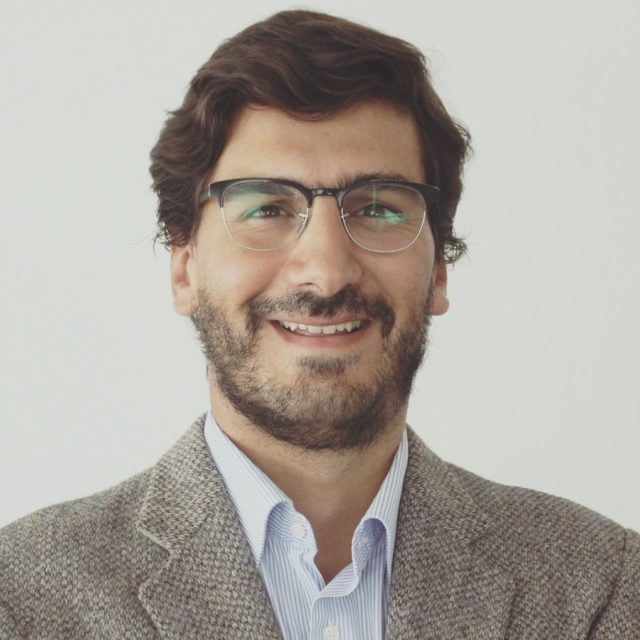 António Pimenta de Brito
Learning and Development
Learning and Development
António Pimenta de Brito specializes in the Learning and Development sector, as a thinker, manager, marketer and content creator. He is also a professor, and has an MBA, and an MA in Portuguese language and culture. António is an expert in education, and is established in marketing, remote working, soft skills, and mentoring. In addition to this, he is passionate about music, and is a guitarist and singer.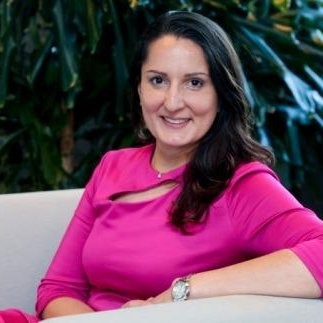 Anna Maria Darmanin
Policy
Policy
Anna Maria works mostly from Brussels although she is also often zooming around different European countries. She focuses on issues related to digital agenda, education, entrepreneurship and social affairs. Anna's background is quite eclectic having been an entrepreneur herself, with companies in areas related to business management, environmental services and training. She is one of the Maltese representatives in Brussels for the Economic and Social Committee, having also been Vice President for Communications of the same institution for a couple of years. Within AcrossLimits, she helps in the creation and management of projects, whilst doing desk-based research on a multitude of areas. Anna Maria is a fashion guru, with an unmistakable style, and a love for Italian designers, above all others. She is also a commercial skipper and spends a lot of time sailing around islands in the Mediterranean and beyond, whilst dreaming up new ideas for a better world.
Environmental Consultants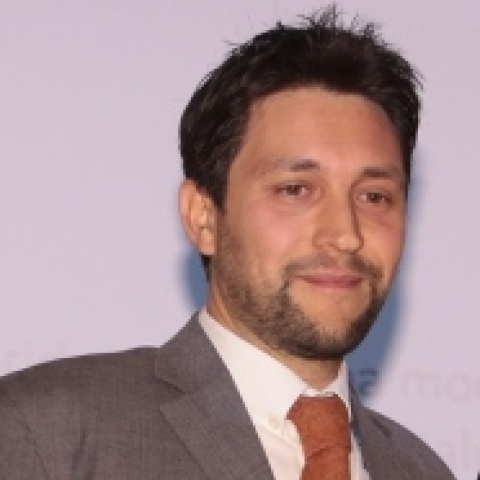 Iacopo Borsi
Environmental Modelling
Iacopo Borsi has more than 18 years of experience in modelling industrial and environmental processes, and is currently the Senior Environmental Modeler at TEA SISTEMI. He is in charge of environmental data analysis, modelling, and is the project manager of R&D projects (national and international). Iacopo is developing ICT, GIS-integrated, environmental modelling tools (water resources estimation, wastewater treatment, air pollution, risk assessment, etc.) that are connected to real-time sensing technologies and relational databases. Specifically, his skills lay in: (A) scientific programming for environmental data processing, even those GIS-embedded (he is the author of QGIS plugins for data analysis and numerical modelling), (B) modelling hydrological/hydrogeological processes (hydrological modelling, climate data analysis, groundwater flow and solute transport) and; (C) modelling impact and risk probability of hazard accidents in industrial plants.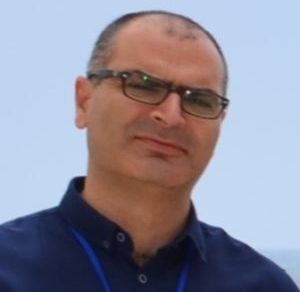 Borhane Mahjoub
Horticultural Engineering
Horticultural Engineering
Dr. Borhane Mahjoub is a Researcher and Lecturer in the Department of Horticultural Engineering and Environment, and the Head of the Laboratory of Chemistry at the High Agronomic Institute of Chatt-Meriem (ISA-CM, University of Sousse, Tunisia). He is presently a member of the LMTA Laboratory at the Institut National de Recherche en Analyse Physicochimiques (INRAP), Tunis. His research topics cover Environmental Chemistry and Quality monitoring, Behavior and fate of contaminants in Soils, Water Quality and Treatment processes, and especially Solid waste valorization. Borhane has participated in many international conferences including giving presentations and chairing sessions. He is in the editorial board of Sustainable Chemistry and Pharmacy Journal, Elsevier, and of the International Journal of Environment and Waste Management (IJEWM), the International Journal of Environmental Engineering (IJEE), Inderscience, and the International Journal of Environmental Engineering Science (IJEES), Serials Publications. Borhane was a regional coordinator of an important German-Tunisian project "EMPOWER Tunisia", that dealt with Emerging Pollutants in Water and Wastewater in Tunisia (2011-2014). He was also an active member in other Euro-Mediterranean projects including EXCEED SWINDON, DEWESUSWAMA, XNEM-TEMPUS, SOWAEUMED FP7, GAMAOUN, and more.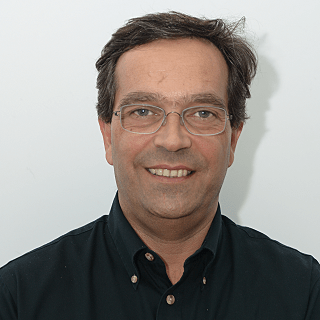 Henrique Jorge Agostinho Miranda
Sustainable Design
Sustainable Design
Henrique works to drive positive change across industries by leading Better2Earth strategy. Through his efforts, he works with business, university and industry to help design, sustainable choices for earth's future. Henrique works with companies to strategically address their innovation management by focusing on turning inventions to market success, and pursuing strategies that allow companies to find new products, processes, markets and business models. His work focuses on the major commodities, natural gas and electric power, tendering and procurement for medium to large size companies, and how to integrate sustainability into the decisions and trade-offs that must be assessed across a product's lifecycle. Prior to joining Better to Earth, Henrique worked at Libbey Portugal for 12 years being responsible for leading engineering projects and implementation of innovation management programs. His expertise is in energy markets, innovation management, manufacturing and project management. Henrique holds a MSc in Marketing and a BSc in Electronic Engineering, business management programs at Portuguese Catholic University, and is Senior Member at IEEE.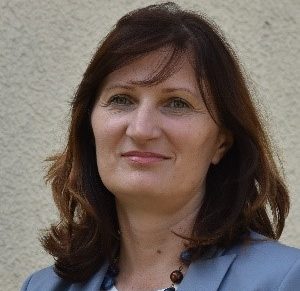 Ankica Kondic-Spika
Biotechnology
Biotechnology
Dr. Ankica Kondić Špika, graduated from the Faculty of Agriculture in Novi Sad, and has a
Master's degree in Genetics and Plant Breeding. From 1995 to 2001 she worked at the Institute of Field and Vegetable Crops, as a scholar of the Ministry of Science and Technology of the Republic of Serbia. She performed a one-year specialization in the field of molecular biology and plant transformation between 2000–2001, at ICGEB, in New Delhi, India. In 2001, she worked as a biotechnologist at the Department for Small Grains. Ankica was the project manager of two national projects, and team coordinator in eight international projects from different programs (FP7, COST, EPPN, EMPHASIS). In 2005, she defended her doctoral dissertation at the Faculty of Agriculture in Novi Sad. Ankica is a member of FESPB, EUCARPIA, ECPGR wheat working group, Serbian Genetics Society, Serbian Plant Physiology Society, Serbian Association of Food Technologists, the Editorial Board of national journal "Ratarstvo i povrtarstvo", and international journal "Genetika". Presently, she is the Head of the Biotechnology Laboratory within the Department of Small Grains.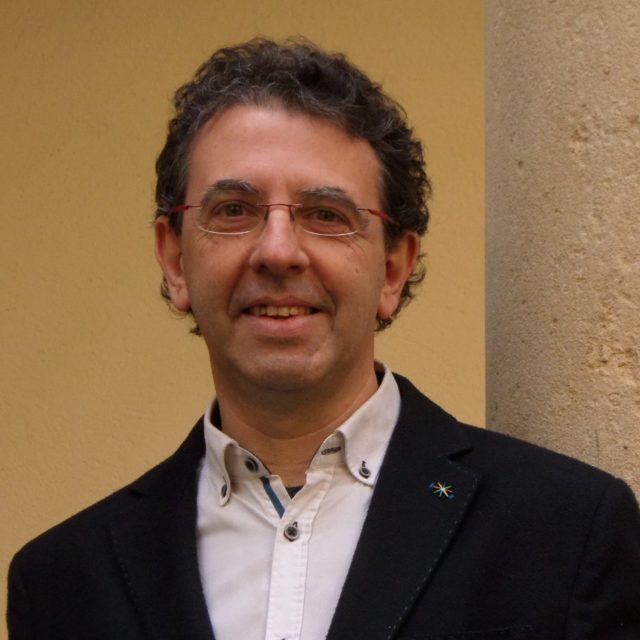 Biologist
Jordi Pietx is a biologist (1991 BSc, UAB, Barcelona), with an MSc in Ecology and Environmental Sciences (1992 Lancaster Uni, UK). He is experienced in nature, landscape conservation, and stewardship, as well as in environmental, and participatory aspects of land planning, conservation, restoration and rural management within the private consulting sector (1993-2002). In 2003, he started the Land Stewardship Network in Catalonia, in order to engage more care towards nature. Jordi was the general manager of the Stewardship Network (2003-2014), the Social Entrepreneurship Fellow (2008) for the stewardship initiative, and president of the Spanish Forum on Land Stewardship (2011-2014). In 2016, he then became the regional institutional & technical manager (Catalonia, Balearic Islands and Valencian Country) for the packaging recycling system Ecoembes (2016-2019). In 2020, Jordi became an independent consultant on socioenvironmental innovation and networking at the EU level, working in the quadruple helix framework on projects and policy development involving public, private, academic and non-profit sectors. In his spare time Jordi enjoys cycling in the countryside, and going for walks and hikes at the Pyrenees.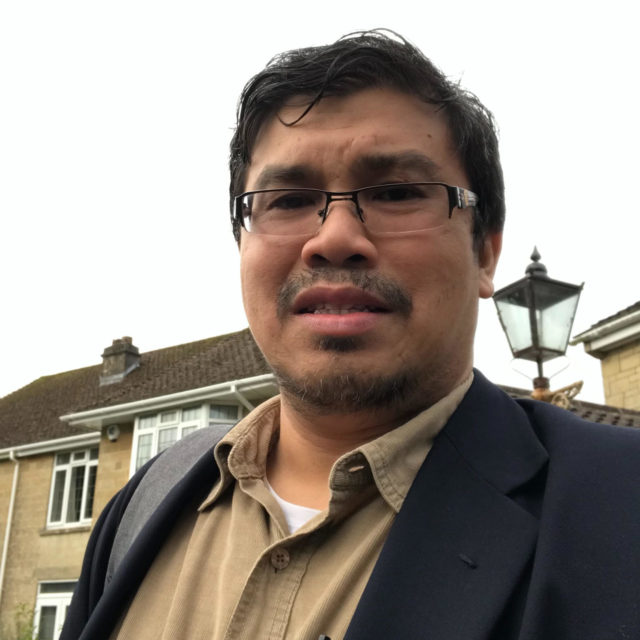 Azhan Hazan
Environmental Policy
Circular Economy & Environmental Policy
Azhan Hasan is based out of Malaysia, and is currently researching and studying at the Environmental Policy Research Center at Freie University, in Berlin Germany. In addition to this, he teaches at the University Teknologi PETRONAS, which is one of the leading research universities in Malaysia. Azhan is a perceptive man, who has honed talent, dedication, flexibility, passion, resourcefulness, and the ability to work in a team, amongst other abilities, over the years. He is committed to seeking truth in each and every area of his life, whether it is in learning, in the discussion of philosophy, or with his fellow colleagues and students. Azhan believes in capitalizing on the opportunities he is given, and always offers his opinions and ideas in research projects. He is well-organized, and has published numerous papers on Sustainability, Environmental Policy, Environmental Governance, Learning Interventions, Application of Societal Change Theory in Energy, Food Security, and Environment. His vast research experience has allowed him to take on various roles as advisor, reviewer, knowledge board member, and strategist in many organizations, institutions and committees.
Law Consultants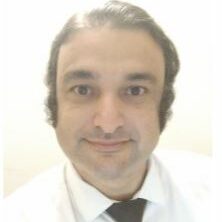 Martin Farrugia
Martin Farrugia is an Advocate, warranted in terms of Chapter 12 of Laws of Malta, and has been practising Law since 2017. He has a diverse educational background, with Undergraduate degrees in Sociology and International Relations, as well as Postgraduate degrees in European Studies and law. His professional background is equally diverse, spanning the fields of social science and market research, business and enterprise, EU funding, the public sector and Law. He has experience in drafting judicial acts in actions before the Courts of Malta as well as before the European Court of Human Rights. His professional experience also includes pleading cases, making oral submissions, examining witnesses, etc., before the Courts of Malta in both their Inferior, Superior and Constitutional Jurisdictions. His fields of interest are just as varied and include Public International Law (European Union Law, International Human Rights Law, Private International Law, Civil Law, It Law, Intellectual Property Rights, Criminal Law, among others).